German Shepherd Dog
TRUE HAUS KENNELS
TOP QUALITY !

QUALITY ISN'T EXPENSIVE..... IT'S PRICELESS!!


since 1968





BREEDING AND TRAINING GERMAN SHEPHERD DOGS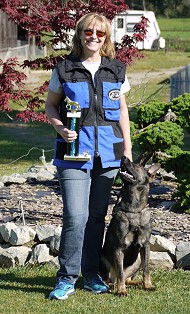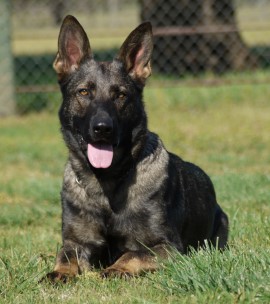 To see a video of Anya taken 7-25-2015
Click Here
Anya vom True Haus
SchH BH, CGC, CD, FO, P1S, P1
AKC# DN37835803
Sable
hips OFA good
Date of birth: 9/25/2013
Anya is built with correct proportions, strong head with alert expression.
Steady temperament with remarkable capacity for learning.
Enthusiastic and enjoys working. Able to concentrate and focus on task highly responsive to the obedience commands.
Quiet and calm nature. Desire to bond and perform for the handler is extraordinary. Has good play drive and loves to retrieve a ball.
Very good in protection demonstrating full and hard grips on the sleeve. Showing us all of this at a very young age.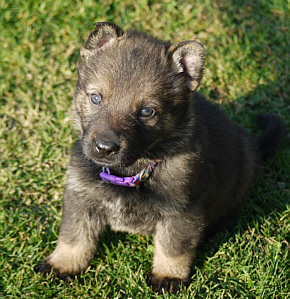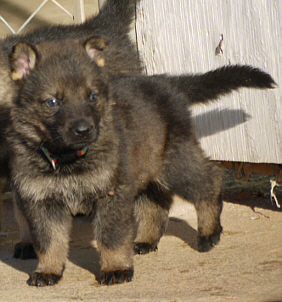 You can find information on Ayna's sire Esko on this page page
here
You can find information on Stella, Ayna's dam on this page
here
We try to raise a puppy for several months from our litters.
We want to pick them at birth on color alone.
That way as they are growing up we just have a puppy, not "pick of the litter".
This helps with our breeding program for us to see how our puppies are growing and how thier temperment is.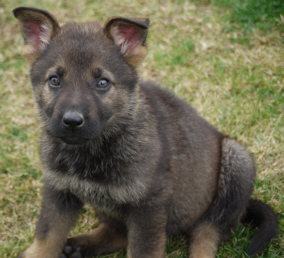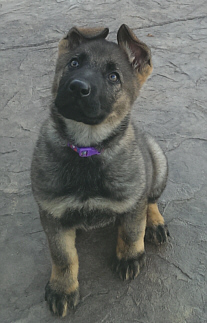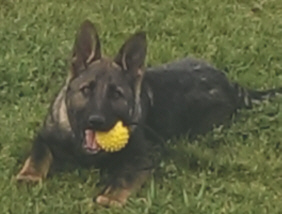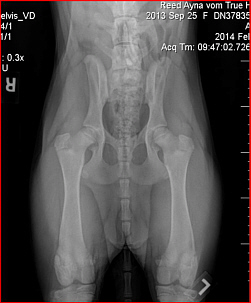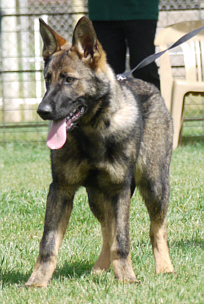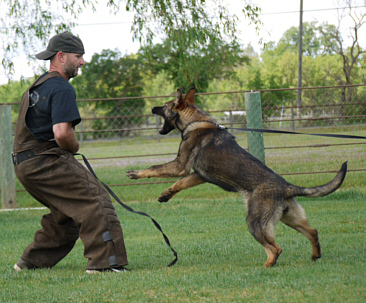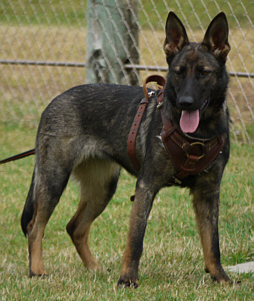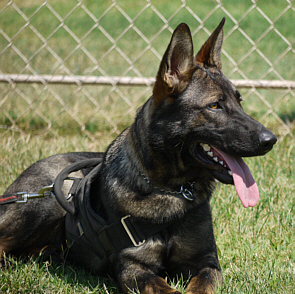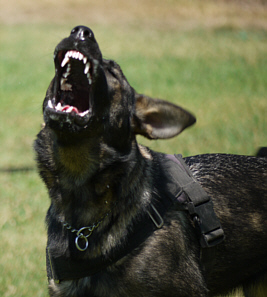 12-4-14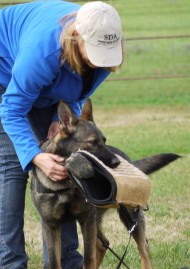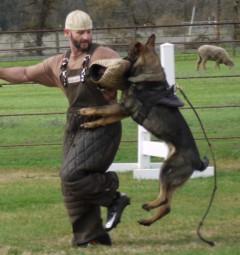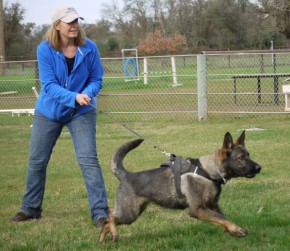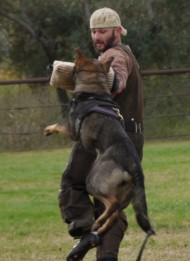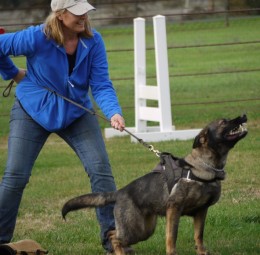 1-1-2015
Anya starting off the New Year the right way ;-)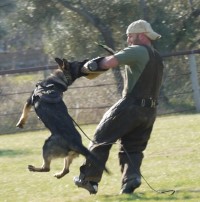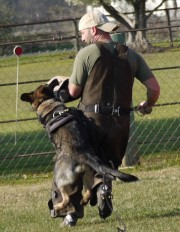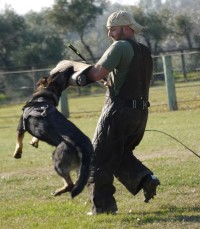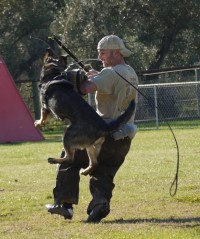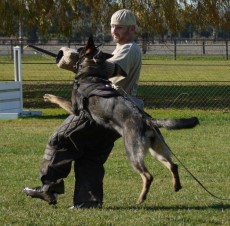 3-22-2015
Susan and Anya have become a pair to watch. You can see the joy they share working together in their expressions.
They did an excelent job on their Protection 1 sleeve (P1S) title earning first place.
They have become a very strong team in a very short time. Good job girls ;-)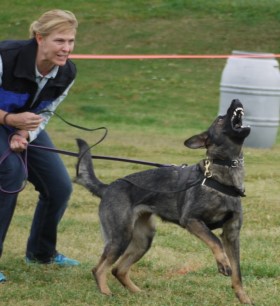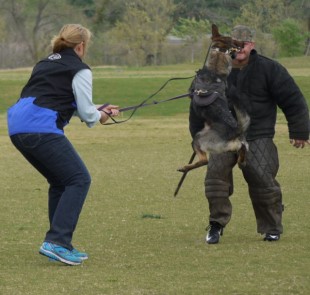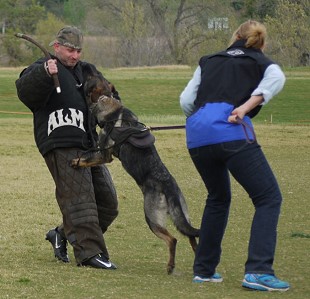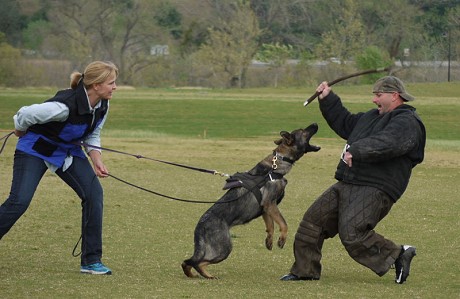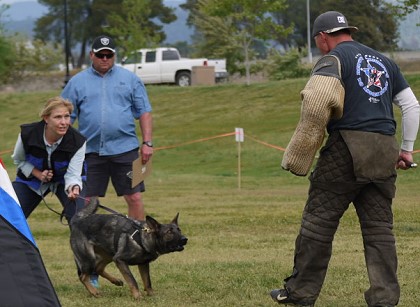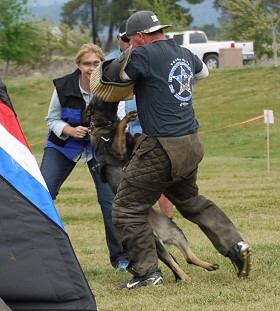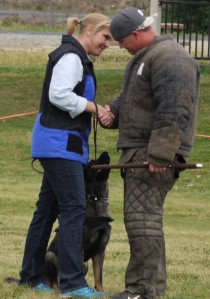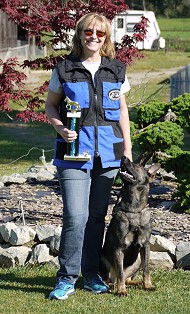 4-19-2015 Susan and Anya have now added a shutzhund BH to thier accomplishments.
6-13-15 Susan and Anya traveled to Pennsylvania to add the Protection Dog 1 (P1) title.
They did very good placing 3rd out of six dog on a field they had never work on and with one of the decoy's being someone they had never seen.
Nice job girls after 5 days on the road! ;-)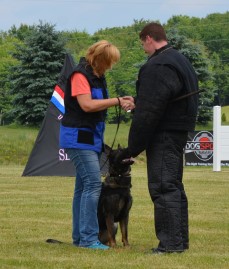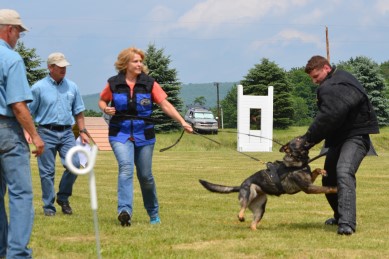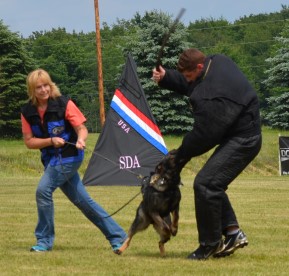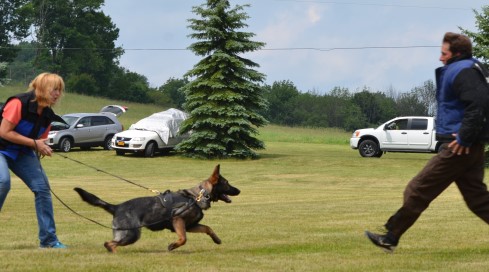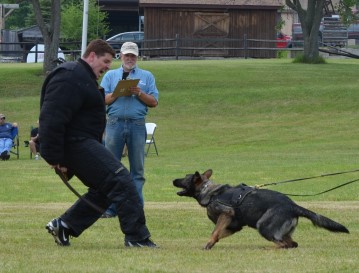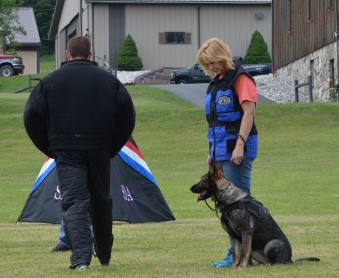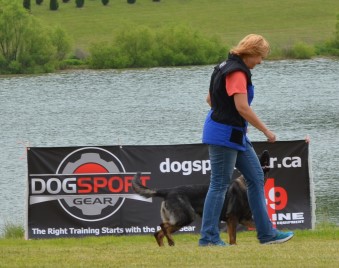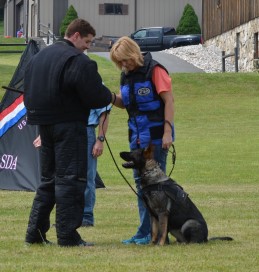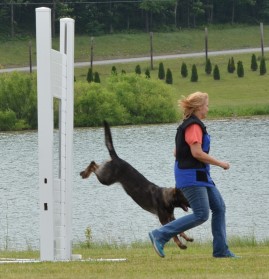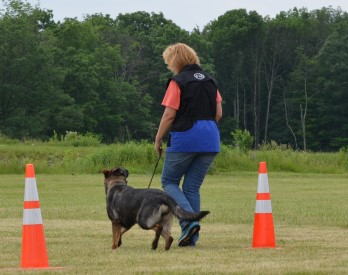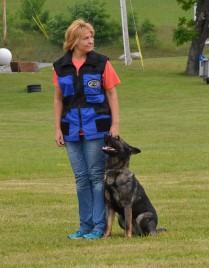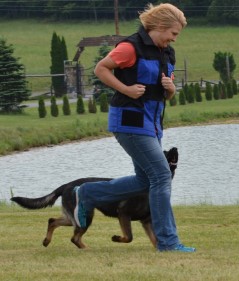 7-18-15 Susan and Anya have now added their CD title with 3rd place out of 20 dogs. Great job!
ANYA'S PEDIGREE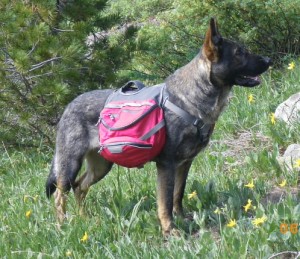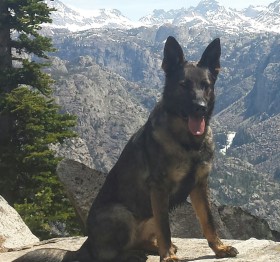 ---
FOR MORE INFORMATION on True Haus Kennels
or any of our german shepherd dogs:
james@truehaus.com
If you are an AOL user you will need to type my email address
james@truehaus.com
and not use the link to email
James Reed
Oroville, Ca
530-534-5678