German Shepherd Dog
TRUE HAUS KENNELS
TOP QUALITY !

QUALITY ISN'T EXPENSIVE..... IT'S PRICELESS!!


since 1968





BREEDING AND TRAINING GERMAN SHEPHERD DOGS
---
This litter has been placed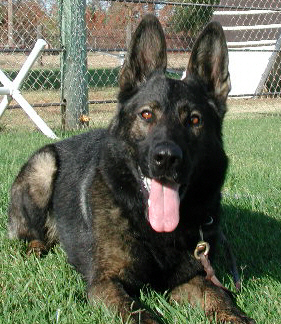 SG Karo Anrebri
IOP3, KKL1
1.tr., 5KV1/P
HD: 0/0
Born: December 23, 2004
Black Sable
height 25 inches, weight 80 pounds
KARO'S PEDIGREE
For more info and pictures of Karo
click here
This is Rokko one of our Karo and OD pups
click here
Karo is owned by Kim Nixon.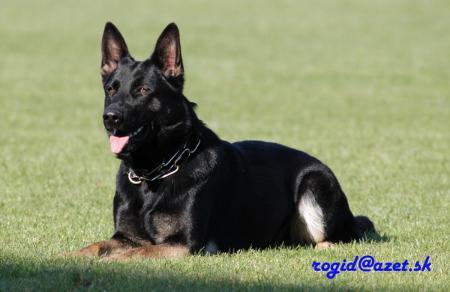 BIENE BENAX
BH, ZVV1
Bi-color
SUCHNO 52772
AKC# DN20457601
Tattoo-Nr. 52772
hips a fast normal, elbows normal
Date of birth 4-1-2006
height 22 inches
weight 60 pounds
SVV1 : A-93, B-88, C-94
BIENE'S PEDIGREE
week two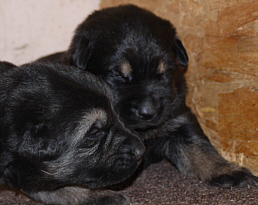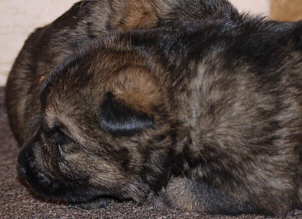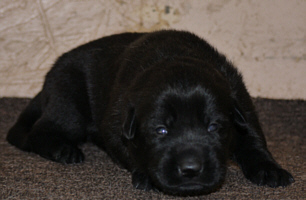 week three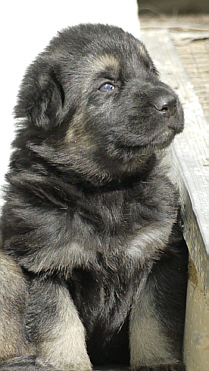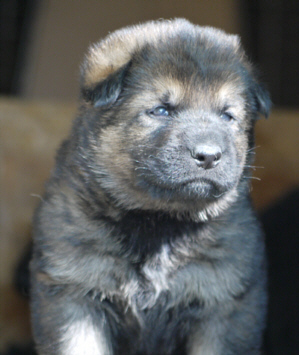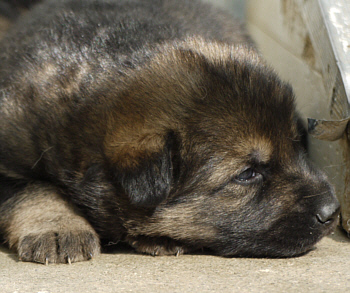 week four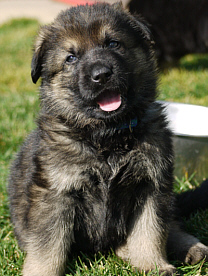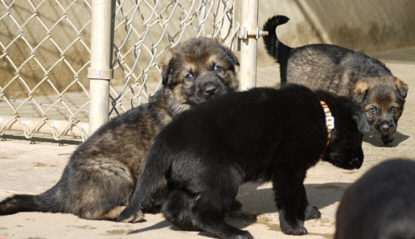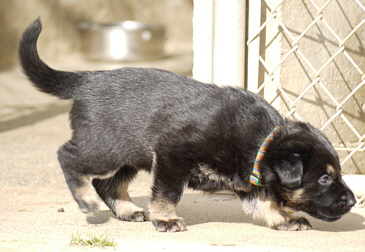 week five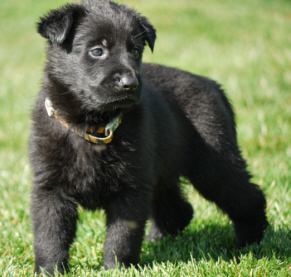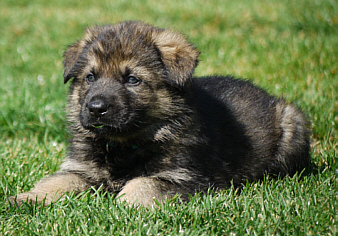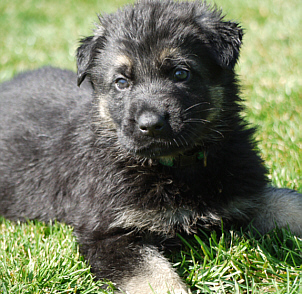 week six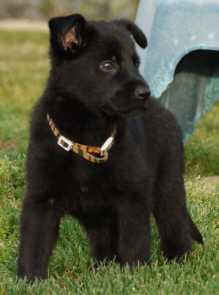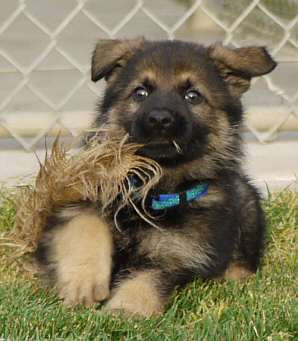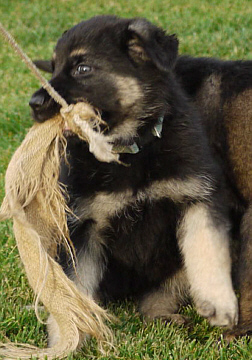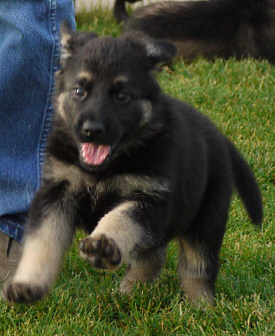 ---
6-5-2009
Pawtucket R.I.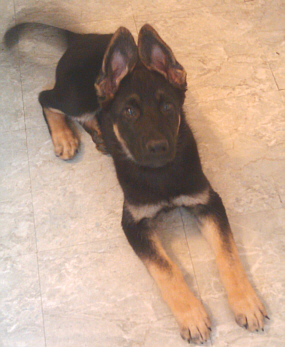 Hello Jim & Cindy!!!!
Just thought I send a little up date on June aka brows.... she is a very very smart dog. After 5 minutes of the repeat of the down & sit command she got it down pat. We also worked on the command " in the cage" now when I take her outside to do here thing.... she goes right in the cage for that treat and I don't have to say anything. She loves to play and run, plus she LOVES that raw hide bone that she chews on. Her crate is in my room and she NEVER barks while I'm sleeping, she only barks mostly during play time. The only thing you can hear is the sound of her chewing on the bone. Lol she just sits there relaxing in her crate after play time. Look for anyone looking for a GSD this is the place to buy. Ask Jim & Cindy anything and they will try to help and they are soooooo nice and they try to answer your e-mail on the same day. Well for me I didn't have that problem.... so I can only speak for me.
Leonel
7-10-2009
White Pigeon, Mi.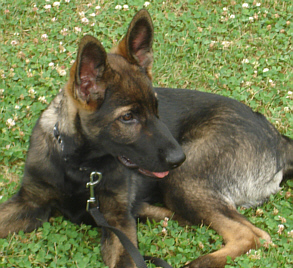 We were able to get a few nice pictures of Vash outside today. We introduced him to the frisbee today and he is getting better at fetch everyday! Hope you are enjoying the summer, we are. :O)

Dustin and Chrissy Fenner













7-28-2009
Salinas, Ca.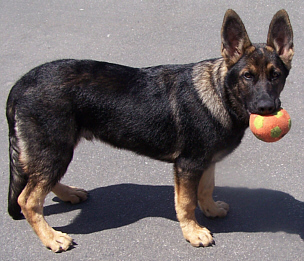 Hi Jim and Cindy,
I love this dog so much, everyday I am happy to have him in my life. He is so handsome, smart, loyal and I can go on and on. He is also very much a little boy who gets into all kinds of trouble, but I had four sons and many animals in my life time so I can enjoy his antics. Thank you , I am very happy. Please let me know before you stop breeding because I will probably want another pup.

Sandy





---
HOME
FOR MORE INFORMATION on True Haus Kennels
or any of our german shepherd dogs:
james@truehaus.com
If you are an AOL user you will need to type my email address
james@truehaus.com
and not use the link to email
James Reed
Oroville, Ca
530-534-5678