German Shepherd Dog
TRUE HAUS KENNELS
TOP QUALITY !
QUALITY ISN'T EXPENSIVE..... IT'S PRICELESS!!

since 1968


BREEDING AND TRAINING GERMAN SHEPHERD DOGS
---
This litter has been placed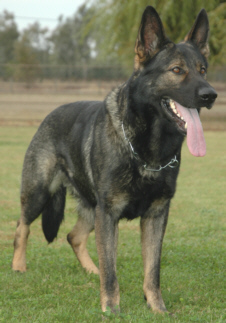 TOM vom HAUS PIXNER
Korklasse 1
OPO3 several times with excellent scores 100,96,94
(OPO is same as IPO)
see score book on home page
Competitor in the WUSV 2005
hips a fast normal, elbows 0/0,
Black Sable
SZ-Nr. 2096643
tattoo-Nr. S-B 6154
AKC # DN12581701
Date of birth 10-28-2001

TOMMY'S PEDIGREE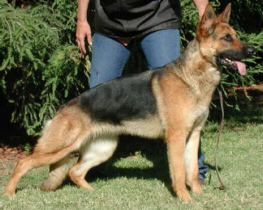 MI-JOS CAYENNE
call name "CAT"
SchH BH, CGC, CD, GN, FO, OB1, P1, PD1, OB2
OFA Good, elbows normal,
Black & Red
S652208/2005,
Tattoo-Nr. S65208
AKC # DN19422101
Date of birth 10-16-2005
height 24 inches
weight 60 pounds

CAT'S PEDIGREE




week two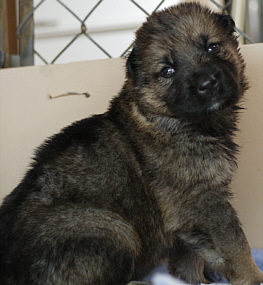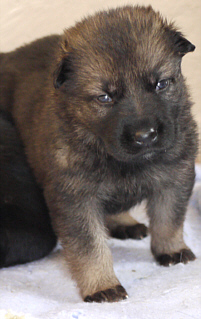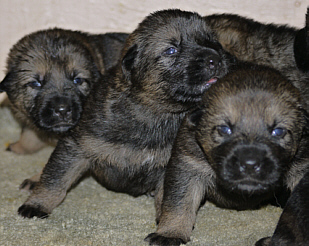 week three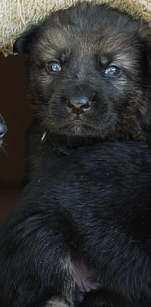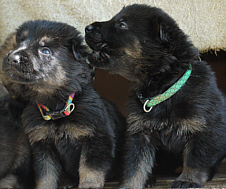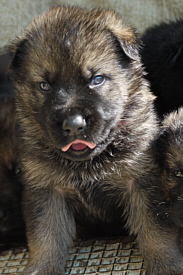 week four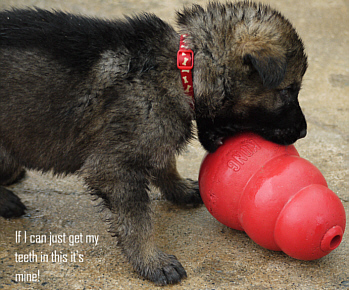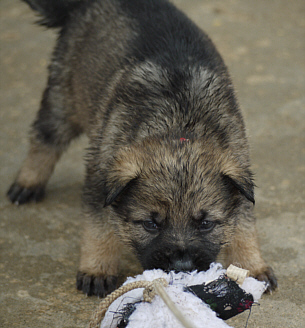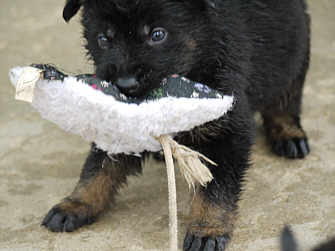 week five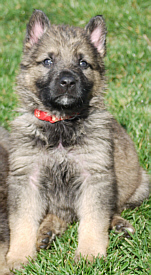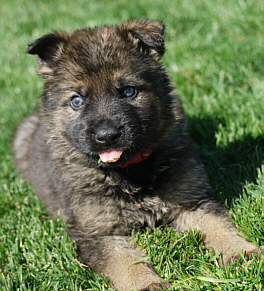 week six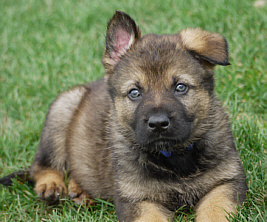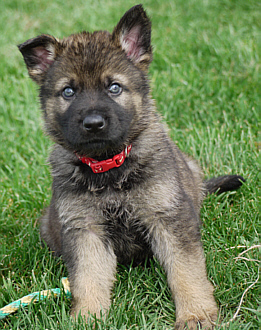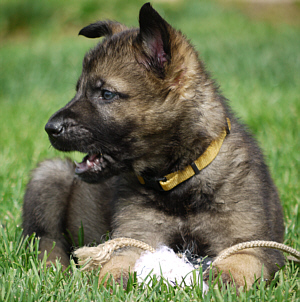 week seven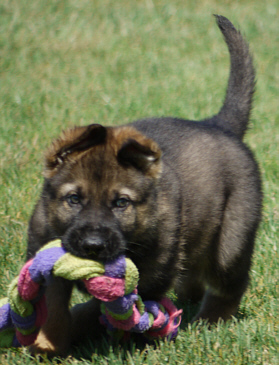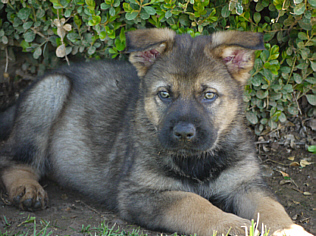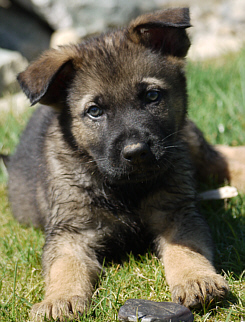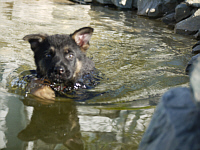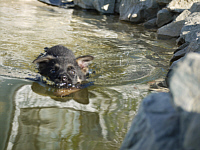 ---
8-24-2012
Froest Ranch, Ca.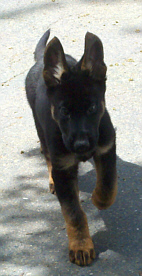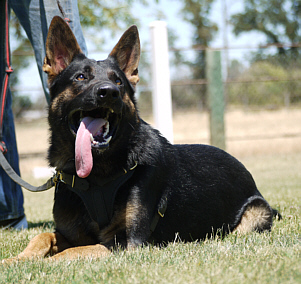 11-20-12
Brian and Tig have earned their CGC, FO and OB1 this year.
4-27-13
Brian and Tig have now add the Protection Dog 1 (P1) title.
They were high in trial for protection with a 97 and high in trial for OB with 91.5.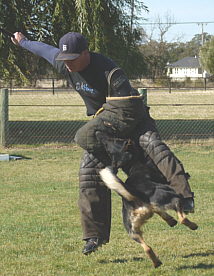 5-5-2013
I was on Jim and Cindy's waiting list for a Tommy/Cat puppy and expected to be waiting a while as everyone does who wants such a high quality dog. But after a few weeks Jim called me and said a past client had a 12 month old Tommy/Cat pup that was becoming a little too much dog for him to handle and would be selling him to an appropriate buyer. So instead of making even a small profit off my puppy order, Jim spent a good deal of time testing the dog out and ensuring we would be a good fit...no broker fee or payment of any kind. Just earnest consideration for both the dog and me. Tig has since developed into a classic True Haus working dog; supremely confident in any situation, strong and balanced prey and defense drives and a dog that is so intent on being my partner that it has rekindled my passion for serious dog training and competition. Since we became a team a little more than a year ago, we obtained our AKC CGC, SDA FO, OB1(first place), P1 (first place and high in trial), Shutzhund BH, and garnered decoy's choice and judge's choice trophies. I truly believe that his ability to achieve any title will only be limited to my skill as a handler. I am very fortunate to have such an incredible working dog from breeders who clearly put quality ahead of profit. Thank you, Jim and Cindy, for bringing Tig into my life and your patience with teaching me how to live up to my dog.
Brian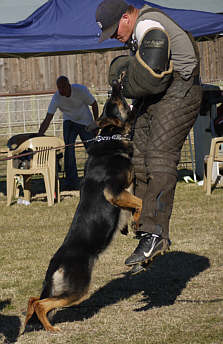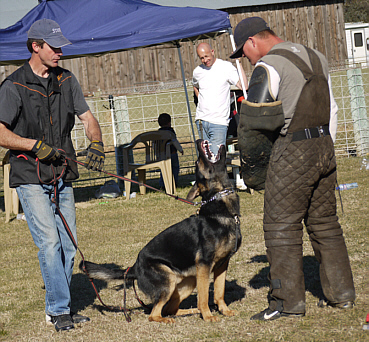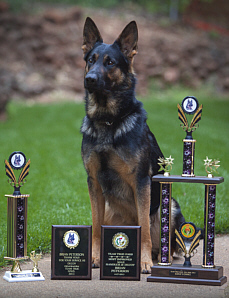 4-17-2011
Arlington, Tx.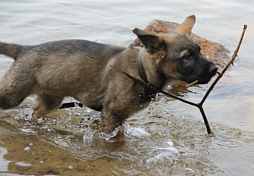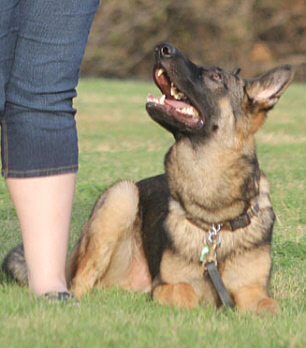 Hi James and Cindy,
Just thought I would give you an update on our puppy. We decided to name him Jaxon (Jax for short). He is doing so good. This past weekend I took him camping with me and it was such a good experience for him. He did very well and got to meet all sorts of new people and dogs. Everyone couldn't get enough of him. He is so outgoing, very smart and absolutely fearless! He plunged right into the lake without a second thought and he didn't want to leave. :)
Thank you soo much,
Kelli Balogh
He is turning out awesome. Everyone seems surprised at his good focus already and the amount of drive he has, and most train with malenois there. Lol. :) Thanks again.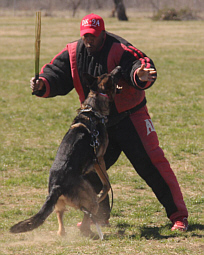 5-9-2013
Hey!
Just wanted to send an update on Jaxon! (Tommy/Cat 2011 )
We went to our first UKC conformation show. We were nudged in but I am glad we decided to go through with it, he completed his championship over the weekend with 3 Best of Males over competition and 2 Best of Winners! I had one woman stop to tell me "that's how a German Shepherd should look." So I was beaming. He was a bit of a wild child at first but he caught on fast. I also just got his OFA's in the mail and his hips are GOOD and elbows are NORMAL. :) We will be trying for our PDC and hopefully PSA 1 at the end of June, I will let you know how that goes. We've also gotten involved in dock diving for fun and he LOVES it!






5-22-2011
Sacramento, Ca.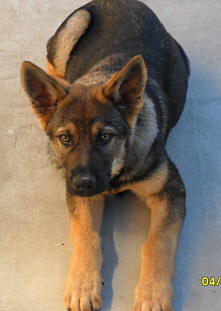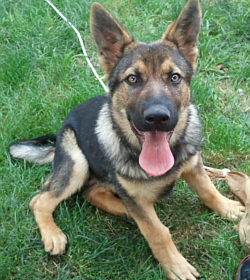 6-3-2011
Corpus Christi, TX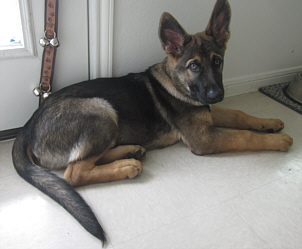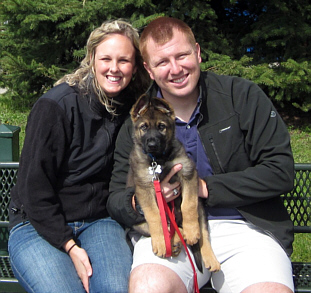 Jim & Cindy!
We thought we email you some pictures of Captain.
We love him and he has been such a perfect fit for our us so far.
We love his temperament and his love for life!
Thanks so much for all you do!
Jono and Ashley Parkhurst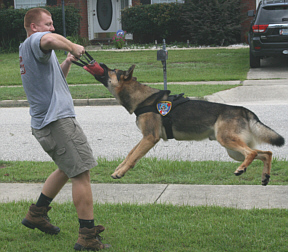 ---
---
HOME
FOR MORE INFORMATION on any of our german shepherd dogs:
530-534-5678
James Reed