German Shepherd Dog
TRUE HAUS KENNELS
TOP QUALITY !

QUALITY ISN'T EXPENSIVE..... IT'S PRICELESS!!


since 1968





BREEDING AND TRAINING GERMAN SHEPHERD DOGS
---
This litter has been placed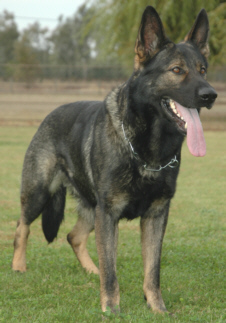 TOM vom HAUS PIXNER

Korklasse 1
OPO3 several times with excelent scores 100,96,94
(OPO is same as IPO)
see score book on home page
Competitor in the WUSV 2005
hips a fast normal, elbows 0/0,
Black Sable
SZ-Nr. 2096643
tattoo-Nr. S-B 6154
AKC # DN12581701
Date of birth 10-28-2001
TOMMY'S PEDIGREE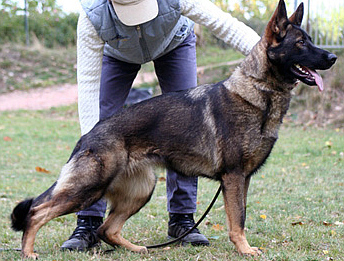 FIBY vom WEIßERITZTAL
Korklasse 1
BH, AD, SchH 2, FO, P1, CD
hips a normal, elbows normal,
Sable
SZ: 2208132,
Tattoo-Nr. U-A 5948
AKC # DN27720602
Date of birth 9/25/2007
height 24 inches
weight 71 pounds
FIBY'S PEDIGREE
week two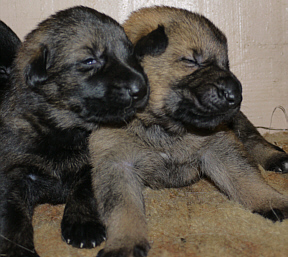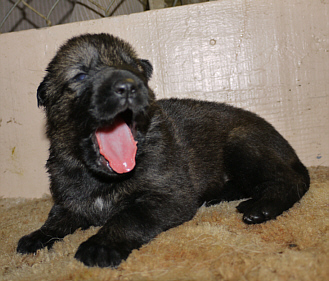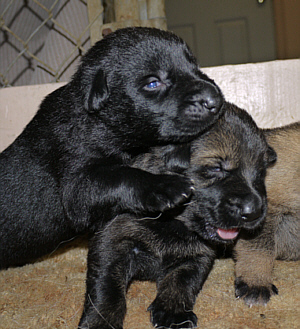 week three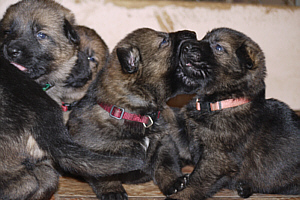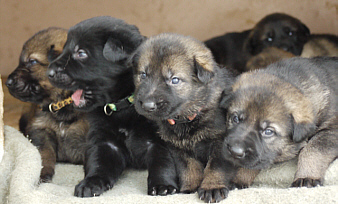 week four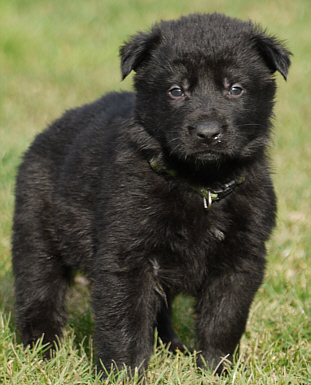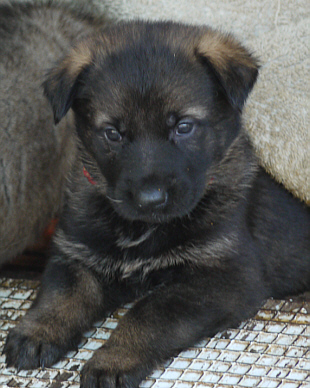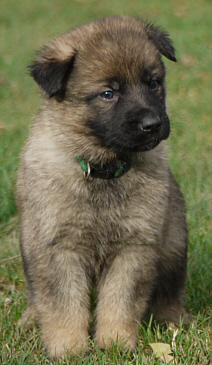 week five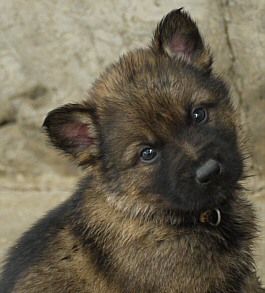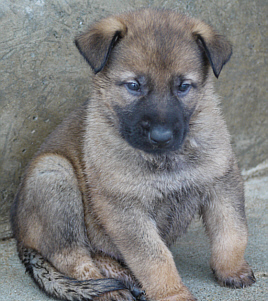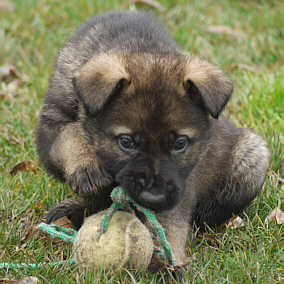 week six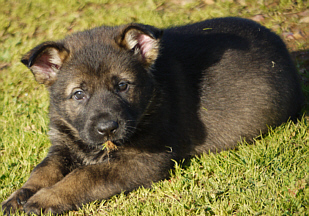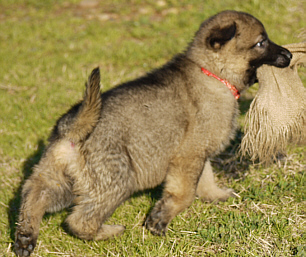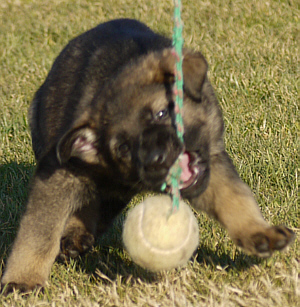 week seven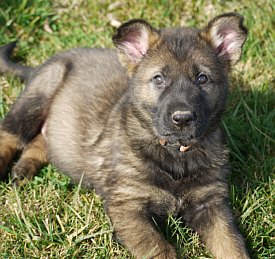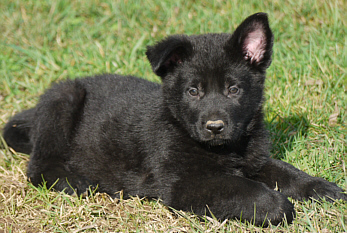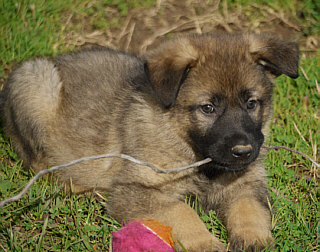 week eight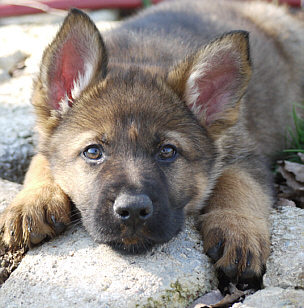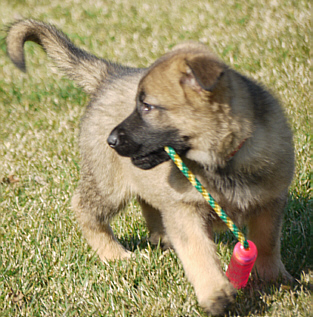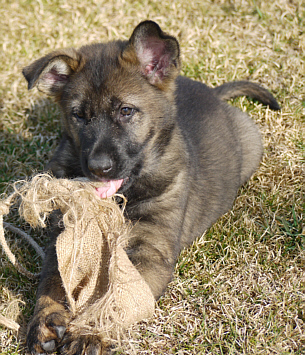 ---
5-14-2011
Fremont, Ca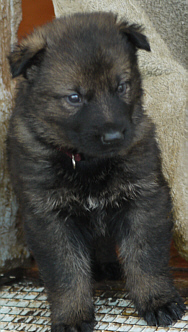 You can see more pictures of Logan on this page click here














2-19-2011
Joliet, IL
What is this stuff? We did not have this in California?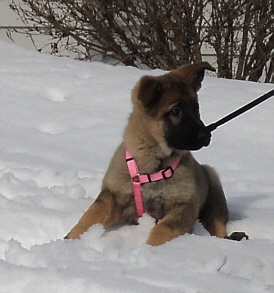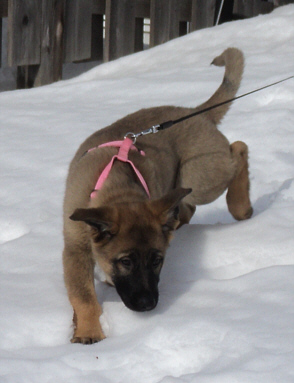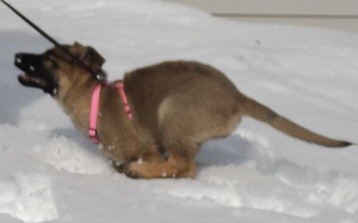 3-15-2011
Chicago, IL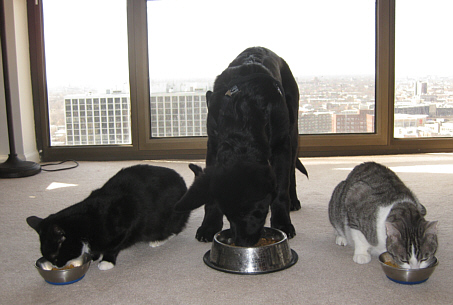 James and Cindy,
My husband and I wanted to express our deepest appreciation for the little black German Shepherd you shipped to us. We named the puppy Rook. I trusted you to select a dog that would suit our preferences, but you exceeded our expectations. Rook's temperament is ideal for our purposes as a household pet and for therapy work. In fact, our vet and a trainer we randomly met in the street both remarked that he really should do therapy work- before we even told them we planned to. And he really has remarkable nerves- living in the heart of Chicago he's walked right past deafening construction equipment, buses, running screaming children, heavy traffic, elevators, bikes, motorcycles, millions of dogs, people, dogs barking out of their mind behind fences, harsh gusts of wind that almost knock us over- everything. He handles everything in stride. He's very social, responsive to us and respects our two cats who already trust him. He is just so quick to train- sitting before getting on elevators, going straight to the corner and sitting, not leaving the elevator until released. He will out absolutely anything he picks up outside and doing this extremely well since about a week after we got him (NEVER would have thought a puppy would do this so well!). He just loves to learn.
We get incessant compliments by people who are really taken by how striking he is- a few weeks ago a couple at a stop light yelled out of their window to tell me how remarkable he looked. I can't tell you how many times folks, including our vet, noted that he's obviously a very well-bred dog. He weighed in at 40lbs the other day and is growing like a weed.
I'm sure you have hundreds of emails from fawning families who love the dogs you've set home to them- just add this one to the pile. We will certainly be in touch, sharing our regards and photos as the little guy continues to grow and learn.
With gratitude,
Nick and Nicole Jasinski



2-28-2011
Bakersfeild, Ca

To the reeds!

Kilo is my new best friend. I requested a fearless dog with great drives, and t hat is exactly what I got! I could not expect any more from your breeding program. Kilo had his first Schutzhund training and sunland Schutzhund club was amazed. I appreciate everything you guys have done for me and would recommend that everyone get on that waiting list and get a dog from tru haus!

Thanks!


---
HOME
FOR MORE INFORMATION on any of our german shepherd dogs:
530-534-5678
James Reed