German Shepherd Dog
TRUE HAUS KENNELS
TOP QUALITY !

QUALITY ISN'T EXPENSIVE..... IT'S PRICELESS!!


since 1968





BREEDING AND TRAINING GERMAN SHEPHERD DOGS
---

This litter is spoken for.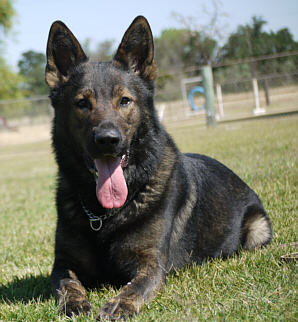 Olex vom True Haus
SchH BH, FO, P1, OB1, CGC
AKC # DN31739702
Avid chip # 074 036 832
OFA GOOD
Date of birth: 8-16-2011
Black Sable
height 26 inches
weight 90 pounds

You can find information on Olex's sire Esko on this page page here
You can find information on Kalli, Olex's dam on this page here

Olex is a carbin copy of his sire Esko.
Stunning black sable color with fantastic pigmentation. A magnificent broad and substantial head with loads of character and wonderful expression. Strong bones and substantial build with fluid movement. Olex, is not easily stressed with well developed desire to please. Calm and steady, social temperament. Shows an excellent relationship with his handler in obedience with quick and reliable reactions to the commands. Strong drive in protection demonstrating full, hard grips. Launches and hits with full commitment on the long distance courage test. Calm and secure inside the home. Top working ability and ready for any challenge.
Great drive for the toy or food, easily switches between the two.

OLEX'S PEDIGREE

For more pictures of Olex click here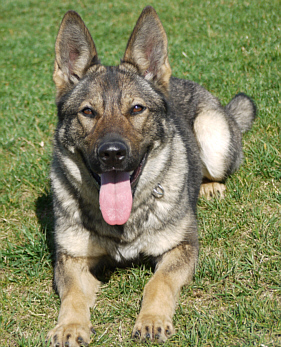 Gina vom Burgereck
SchH BH, FO, P1, OB1, P1M, PD1, CGC
AKC# DN36467701, SDA# 13-007-CA
Hips a normal, elbows normal
Date of birth: 4-21-2011
Sable
height 24 inches
weight 60 pounds

Gina has a beautiful head, correct ear set, with a very alert and expression.
Strong body type built for performance, very good angulation and excellent fluid movement. Desire to bond and perform for the handler is extraordinary. Steady temperament with remarkable capacity for learning. Continuously demonstrates well developed desire to please the handler and is highly responsive to the obedience commands. Secure and steady tracking behavior. Highly determined in protection, hits hard with full grips and serious guarding in the out phase. Transitions between aggression and prey drive easily demonstrating a flashy and powerful performance. Gina is always enthusiastic and enjoys working, able to concentrate and focus on task easily.

GINA'S PEDIGREE

To see more pictures of Gina click here


12-11-2014 week two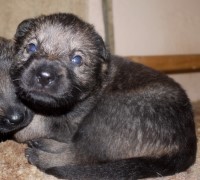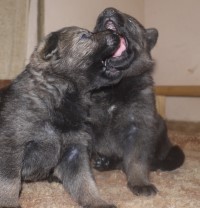 12-116-2014 week three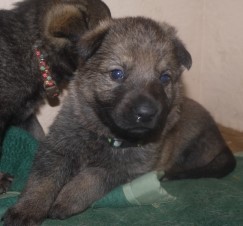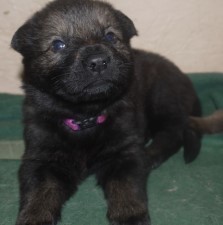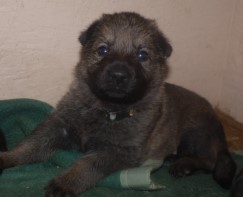 12-23-2014 week four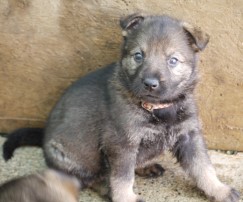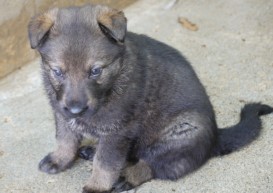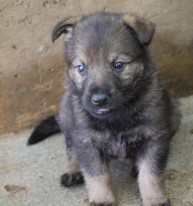 12-31-2014 week five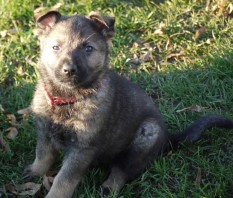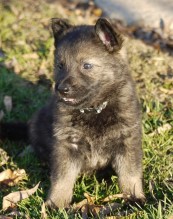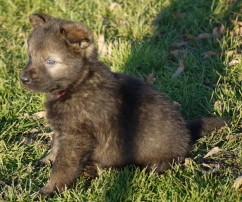 1-5-2015 week six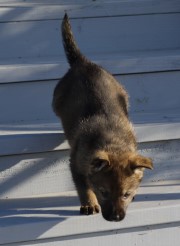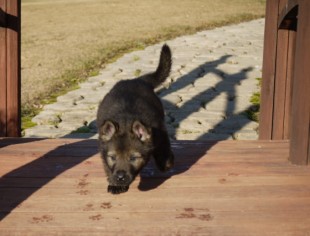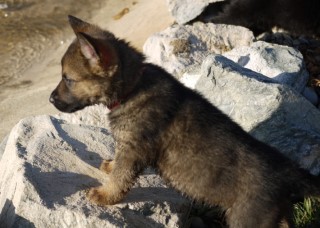 1125-2015 week seven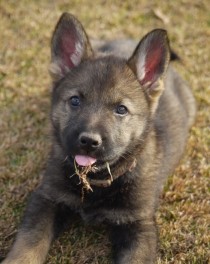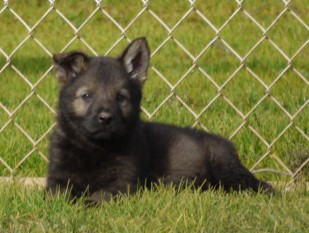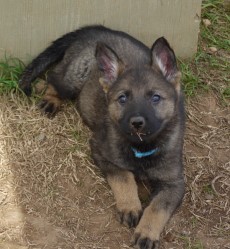 ---
Hi Cindy, Leika is 12 weeks old today. I just wanted to let you know how pleased I am with this pup.
I can take her anywhere, any new place and she comes right out of the crate and straight onto the toy, hard….
She shows no nerviness whatsoever to date. She's beautiful. I couldn't be happier.
If you have made a new video, I would love to see it. Leslie from Temecula, CA
9-17-17 New pictures of Leika.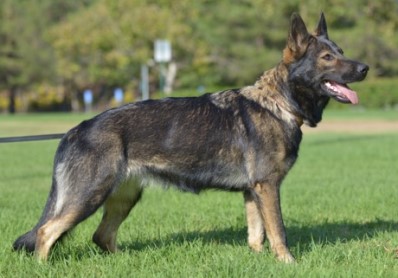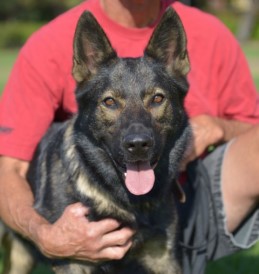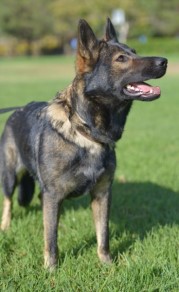 6-7-2017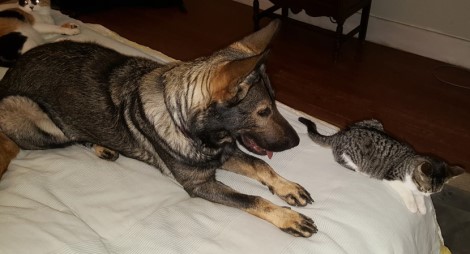 Hello Mr and Mrs Reed
I just wanted to send you a photo of my dog Ginger Vom Truhaus ...she is from your Gina Olex litter.
She is a wonderful dog....
Ginger weighs 70 pounds....she is a great dog like what you describe on your website.....I can walk her through an off leash dog park and she'll literally ignore all the dogs and people and be attentive to me only.
She is also good with our cats.



---
HOME
FOR MORE INFORMATION on any of our german shepherd dogs:
530-534-5678
James Reed