German Shepherd Dog
TRUE HAUS KENNELS
TOP QUALITY !

QUALITY ISN'T EXPENSIVE..... IT'S PRICELESS!!


since 1968





BREEDING AND TRAINING GERMAN SHEPHERD DOGS
---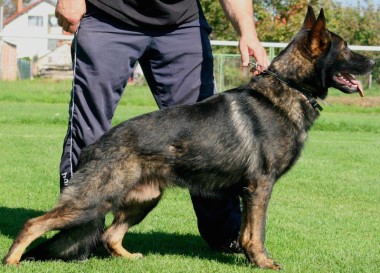 This litter is spoken for.

BACK SLOWAKIA IDOL

BH, ZVV1, IPO3, CD, CGC, FO, P1(H), P1S(H), PD1
code from korung done in Slovakia 5V5/55 this is the best rating a dog can get
hips a normal, elbows normal
Black Sable
SUNCHO# 62965/11
tattoo-Nr. S62965
AKC # DN42323301
Date of birth 1/20/2011
height 26 inches, weight 85 pounds

Strong black sable with massive head, outstanding expression with world-class performance abilities .
Great proportions, good top line, powerfully built front and correct angulation with firm back. Athletic and quick to do anything asked of him.
True working character with great desire to perform. Shows an excellent relationship with his handler in obedience with reliable fast reactions to the commands.
Steady and sure, impossible to find fault, always full of self-confidence with nerves of steel.
Shows impeccable manners inside and outside, loves children and has no interest in other dogs.
Totally non-threatening character unless challenged.
Back's sire is the well know:
V HANK VOM WEINBERGBLICK
No other dog has ever accomplished what he has - winning the German Championship, the 7 Laenderwettkampf three times,
and then reaching the pinnacle by winning the WORLD CHAMPIONSHIP 3 Times in a row.
This has never been done before, and will most likely not be done again anythime soon.

BACK'S PEDIGREE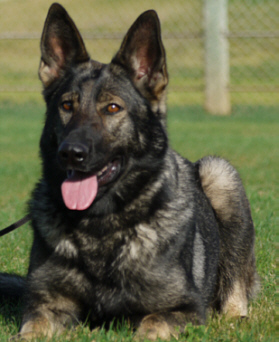 Terra vom True Haus
SchH BH, CGC, CD, FO, P1, P1S, PD1
AKC# DN20215207
Sable
hips OFA good, elbows normal
Date of birth: 1/3/2008
height 24 inches
weight 70 pounds


Terra is one of our puppies out of Tommy and Exe.
You can find information on Exe, Terra's dam on our pastdog page here

Large and especially strong with good structure. Wonderful sable color with distinctive black markings. Terra has a broad head, with great expression and well carried ears. Friendly and outgoing disposition with good nerve base. Shows great guideability in obedience and is highly attentive to the handler at all times. Active in protection showing powerful barking, high speed to the sleeve along with full and hard grips. Coming from our breeding program Terra is a good example of what we strive to acheive in all of our breedings.

TERRA'S PEDIGREE

To see more pictures of Terra growing up and videos of her working click here


6-21-2015 week four.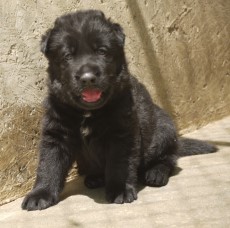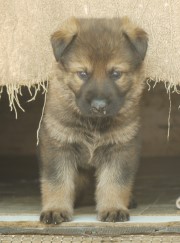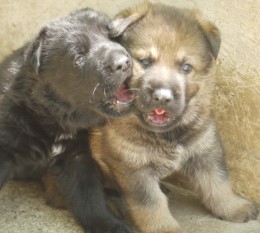 6-27-2015 week five.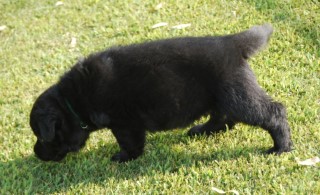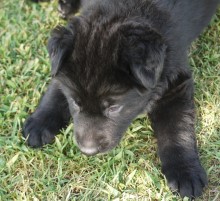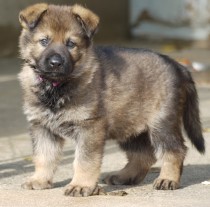 7-3-2015 week six.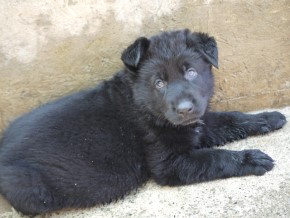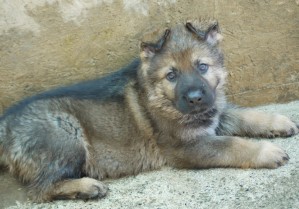 7-13-2015 week seven.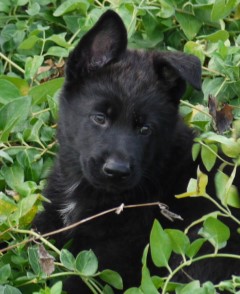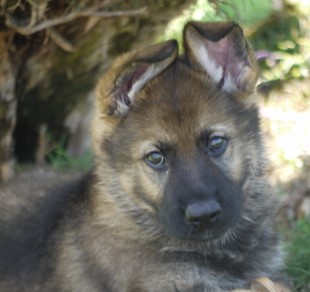 ---

7-23-2015
San Diego, Ca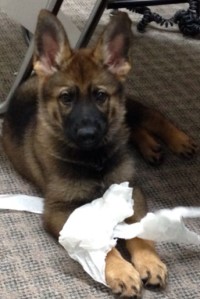 ---
FOR MORE INFORMATION on any of our german shepherd dogs:
530-534-5678
James Reed