German Shepherd Dog
TRUE HAUS KENNELS
TOP QUALITY !

QUALITY ISN'T EXPENSIVE..... IT'S PRICELESS!!


since 1968





BREEDING AND TRAINING GERMAN SHEPHERD DOGS
---

This litter has been placed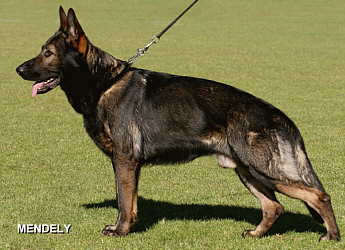 ESKO vom KLAMMECK

IPO3, FO, PD1, P1, P2S CD, CDX
Korklasse 1
IPO3 multiple times with very good scores
tracking 98, obedience 90, protection 94.
hips a normal, elbows normal
Black Sable
SZ-Nr. 2201554
tattoo-Nr. S-D 6028
AKC # DN30099301
Date of birth 4/10/2007
height 26 inches, weight 95 pounds

Esko is eye-catching to say the very least. Stunning black sable color with a magnificent broad and substantial head with loads of character and wonderful expression. Strong bones with fluid movement. Good overall impression of firmness and strength. Absolutely rock solid temperament with great capacity to handle stress. Can go anywhere, anytime, day or night, totally self-confident and ready for anything. Shows an excellent relationship with his handler in obedience with quick and reliable reactions to the commands. Strong drive in protection demonstrating full, hard grips and intensive guarding in the bark and hold exercise. Launches and hits with full commitment on the long distance courage test. Calm and secure inside the home. We are very fortunate to be able to add him to our kennel.

For more pictures of Esko click here

ESKO'S PEDIGREE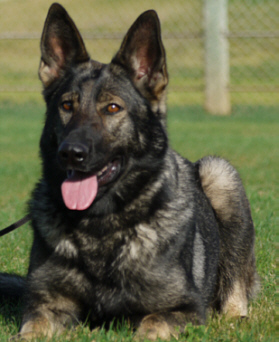 Terra vom True Haus
CGC, CD, FO, P1
AKC# DN20215207
Sable
OFA GOOD
Date of birth: 1/3/2008
height 24 inches
weight 70 pounds



Terra is one of our puppies out of Tommy and Exe.

Large and especially strong with good structure. Wonderful sable color with distinctive black markings. Terra has a broad head, with great expression and well carried ears. Friendly and outgoing disposition with good nerve base. Shows great guideability in obedience and is highly attentive to the handler at all times. Active in protection showing powerful barking, high speed to the sleeve along with full and hard grips. Coming from our breeding program Terra is a good example of what we strive to acheive in all of our breedings.

To see more pictures of Terra growing up
and videos of her working
CLICK HERE

4-22-12 week two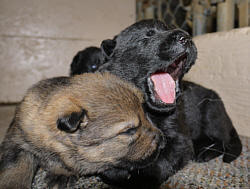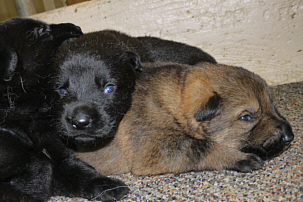 5-1-12 week three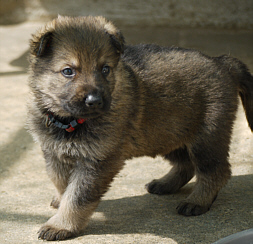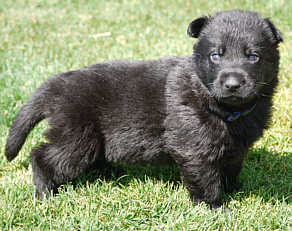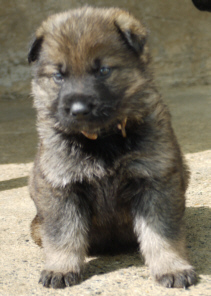 5-14-12 week five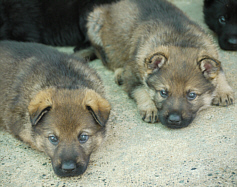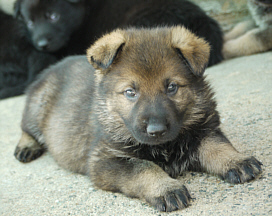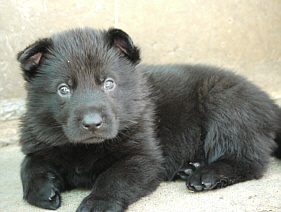 5-21-12 week six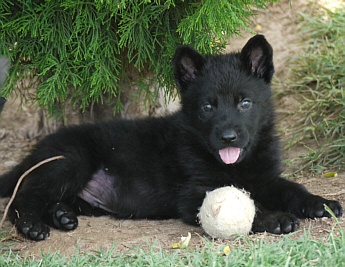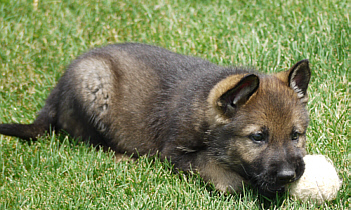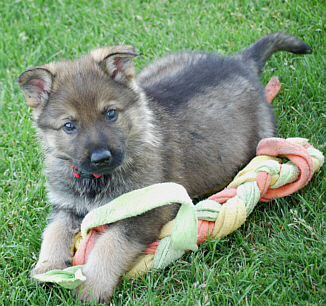 ---

7-4-2012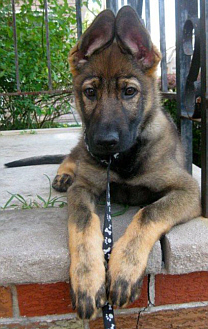 Happy Independence Day Cindy!

They did fireworks here yesterday in two Towns and we had lots of fun watching Storm tilt her head and try and make sense of all the sounds. So insanely cute! So many kids enjoyed petting and coming up to her.
She goes absolutely every where with me, even took her to a wedding lol. I have been playing lots of tug just like you told me and eased up on the obedience.
Took her to the vet and he said she was in great health. She weighs 22.1 lbs as of today. Ammar has been really happy with everything I have trained her. Recently she learned stand, stay, back up and leave it.
She has impressed so many people on the German Shepherd Forums and they were surprised she knew alot of that stuff at 10 Weeks.
I thought I was pretty good at training dogs because I made sure I had lots of practice with friends dogs and neighbors dogs before getting my own
but its really all in the breeding and you guys did a hell of a job.
Many on the forums say their dogs were no where near Storms level at that age and at first it did make me feel good about my abilities but then reality hit lol and it was totally the effort put into breeding exceptional puppies.
I'm happy I can raise two of your dogs, and I am without a doubt getting another dog from you guys in the years to come.
I am really really happy Cindy :)
Alrighty take care now.
Happy Fourth







9-4-2012
canada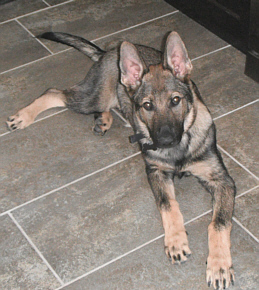 Hi Cindy & Jim,
Hugo is amazing absolutely everything I asked you for and more.
I asked you for a Tommy clone and day by day Hugo is looking more and more like his Mother and Grandfather.
He is a beautiful blend of Terra and Esko.
Whenever Hugo, my wife and I are walking people stop and ask us about him.
He has become somewhat famous around the neighbourhood. All we hear from a distance "is that Hugo!" with sounds of such excitement.
Everyone falls in love with him at first sight. He has such a playful but also quite a dominant personality when playing with other dogs.
A couple of times he has approached a dog far more mature and larger than himself and was put in his place.
Less than 10 seconds later he would be right back at nipping on their ears and playing rough. He is truly resilient, playful, and courageous.
He is great with all dogs and really allows other dogs to open up. Many owners have said to me that their dogs never play with other dogs but whenever they see Hugo they get very excited and run around til they are exhausted.
Hugo never gets tired he is always ready to play.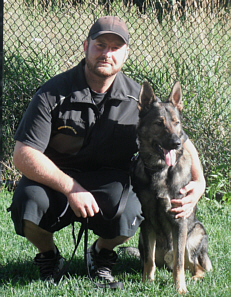 His colouring is also changing by the day. He started out very light and is getting darker and darker. We have a great time going for off leash walks on the nearby trails. People are always impressed at how well he behaves off leash.
He saw his first horse up close and was quite spooked it was so funny.
We are also slowly figuring out if he can swim, currently he goes in as deep as his neck just to cool off in the local ponds and streams. He is also developing a very strong ball drive but we are still working on him dropping the ball after he has retrieved it. He is extremely intelligent and loves to learn, play and test the limits. Hugo has become a great addition to our family and my wife and I thank you very much.
Attached is a relatively recent picture of Hugo.
Thanks and all the best,
Daniel Pechenkov

up date 8-1-13
I bought Hugo from your Terra and Esko litter last year. He was born on April 8th, 2012. He is 16 months old now.
I just wanted to send you a follow up picture to possibly add as a follow up to our testimonial and puppy picture of Hugo.
He is doing very well in all aspects, we cannot praise the quality of your puppies enough,
and many people at the Schutzhund club we train at have taken notice to his amazing will to work and please.
Thanks again,
Daniel Pechenkov

---
HOME
FOR MORE INFORMATION on any of our german shepherd dogs:
530-534-5678
James Reed