German Shepherd Dog
TRUE HAUS KENNELS
TOP QUALITY !

QUALITY ISN'T EXPENSIVE..... IT'S PRICELESS!!


since 1968




---

This litter has been placed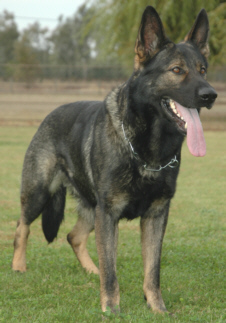 TOM vom HAUS PIXNER
Korklasse 1
OPO3 several times with excelent scores 100,96,94
(OPO is same as IPO)
see score book below
Competitor in the WUSV 2005
hips a fast normal, elbows 0/0,
Black Sable
SZ-Nr. 2096643
tattoo-Nr. S-B 6154
AKC # DN12581701
Date of birth 10-28-2001

TOMMY'S PEDIGREE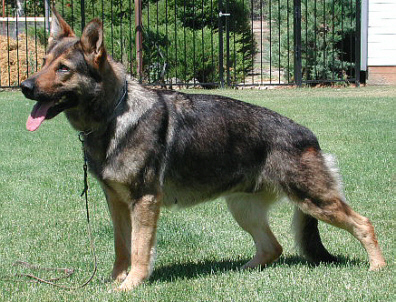 ZISKA vom ELFENSCHLOSS
BH, AD, ScHH1
Korklasse 1
Red Sabel
SZ-Nr. 2132953
AKC #DN18128001
Tattoo-NR. P-F 4331
hips a fast normal,
Date of birth 10-7-2003
height 24 inches
weight 65 pounds

ZISKA'S PEDIGREE




week two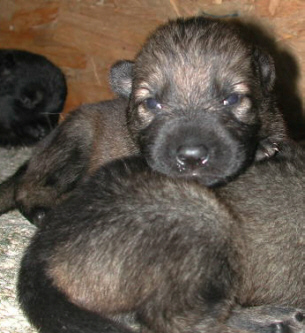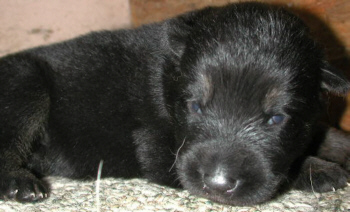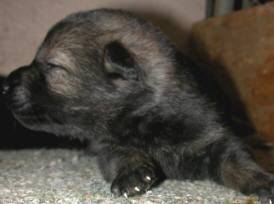 week three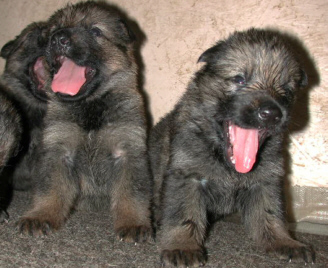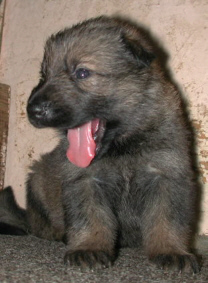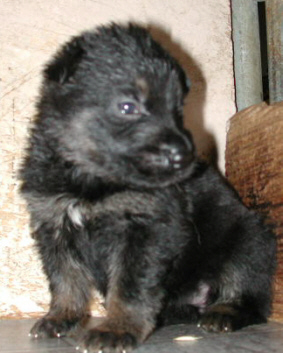 week four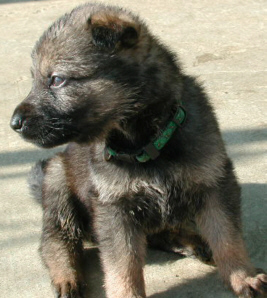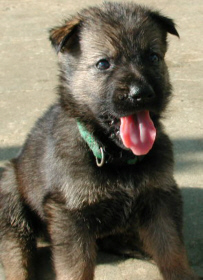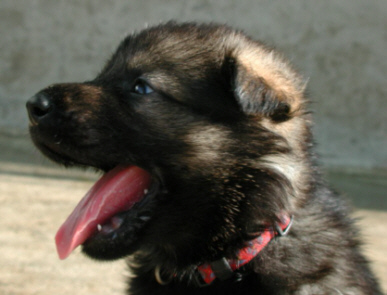 week five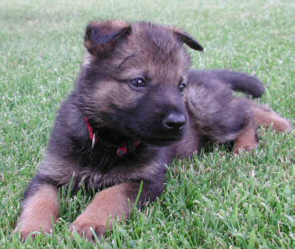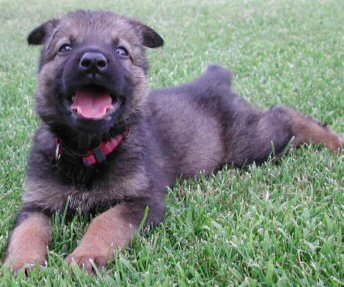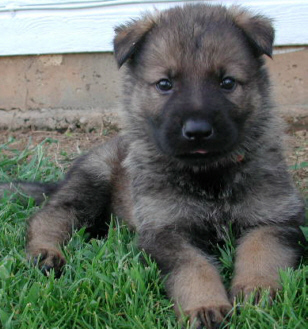 week seven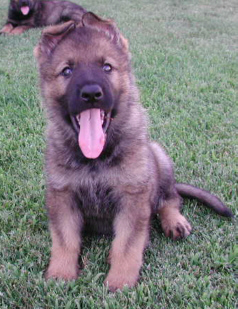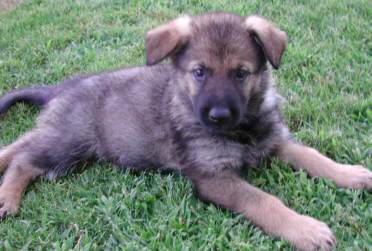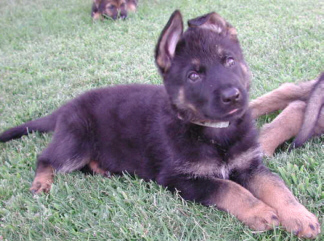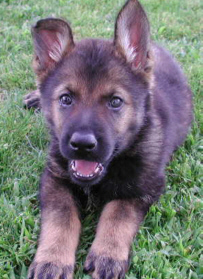 ---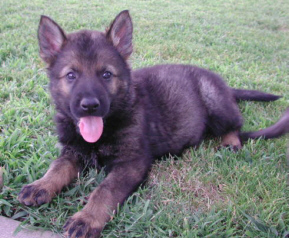 Titto vom True Haus
AKC# DN21864601

Date of birth: 6-22-2008

You can see more pictures of Titto on his page HERE

We picked Titto when he was born, for no reason but color. He was the only black sable male puppy, so he would be easy to tell from the others.
We try to raise a puppy for several months from our litters. We want to pick them at birth on color alone. That way as they are growing up we just have a puppy. Not "pick of the litter". This helps with our breeding program for us to see how our puppies are growing and how thier temperment is.



3-21-2009
Chico, Ca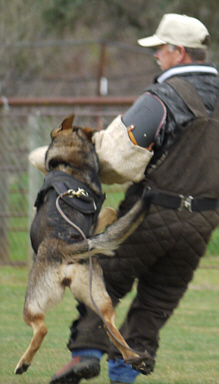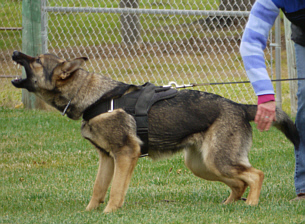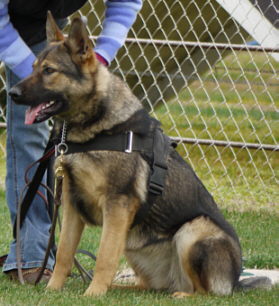 2-25-2013
North Carolina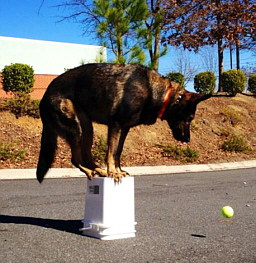 Good afternoon,
I'm sure you don't remember me, I used to bug you guys from a different email address...
You shipped a puppy to me in North Carolina, over 4 years ago.
She came from the Tommy and Ziska litter in the summer of 2008.
I have been meaning to write you for years now, and I finally sat down to do it.
I wrote a review for you below, that you are welcome to use, if you see fit. I have also attached a few pictures for you.
Thank you for all you do, keep up the great work.
I picked up my puppy from the Raleigh/Durham Airport in North Carolina in August of 2008.
At 8-weeks old, "Sage" had not been named yet, but she had arrived.
When she stepped out of her crate onto my lap for the first time, I knew instantly, True Haus had been a good decision.
Sage, means wise, and the name couldn't be more fitting. I train dogs in obedience for a living (Off Leash Dog Training),
and I have yet to meet a more intelligent dog. The speed at which she learns is incredible, and her focus and drive are intense.
But, she also maintains the sweetest disposition imaginable.
Although we never pursued any type of bite work, the first time Sage saw a bite sleeve, she was transfixed.
I could not have asked for a better companion, and WHEN (not if) I pursue another GSD, he/she will be from True Haus Kennels.
If you read this, and you are unsure about True Haus, or about shipping your puppy across the country, trust me, trust True Haus.
It will be the best decision you could possibly make.
Seth Crowell.
---
If you just can't get enough puppy pictures, you can see past litters at these links. Aslo CUSTOMER COMMENTS are listed on these pages

Esko & Terra Nick & Terra
Tommy & Fiby
Tommy & Kalli Tommy & Kalli
Tommy & Cat Tommy & Cat Tommy & Cat Tommy & Cat
Tommy & Gitta Tommy & Gitta
Nick & OD Karo & OD
Tommy & Cassy
Tommy & Ziska Tommy & Ziska
Tommy & Biene Karo & Biene
Tommy & Exe Tommy & Exe Tommy & Exe Tommy & Exe
Tommy & Alexa
Tommy & Uny Tommy & Uny Tommy & Uny Jake & Uny Eddy & Uny
Kato & Esta
Frankie & Wusi also Kato & Wusi
Kato & Ira Kato & Ira
Tommy & Sankt Marko & Sankt Taggert & Sankt Kato & Sankt

---
HOME FOR MORE INFORMATION on True Haus Kennels
or any of our german shepherd dogs: james@truehaus.com
If you are an AOL user you will need to type my email address
james@truehaus.com
and not use the link to email
James Reed
Oroville, Ca
530-534-5678