German Shepherd Dog
TRUE HAUS KENNELS
TOP QUALITY !

QUALITY ISN'T EXPENSIVE..... IT'S PRICELESS!!


since 1968





BREEDING AND TRAINING GERMAN SHEPHERD DOGS
---
This litter has been placed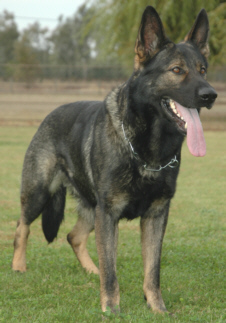 TOM vom HAUS PIXNER

Korklasse 1
OPO3 several times with excelent scores 100,96,94
(OPO is same as IPO)
see score book below
Competitor in the WUSV 2005
hips a fast normal, elbows 0/0,
Black Sable
SZ-Nr. 2096643
tattoo-Nr. S-B 6154
AKC # DN12581701
Date of birth 10-28-2001
TOMMY'S PEDIGREE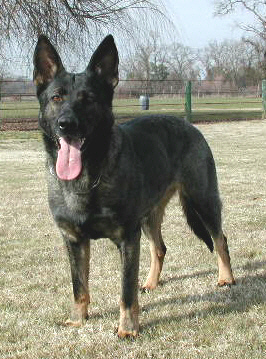 EXE vom FLUGFELD
SchH BH, CGC, CD
black sable
SZ-Nr. 2151515
AKC DN16985601
Date of birth 8-10-2004
hips a normal, elbows normal
ZW: 75
EXE'S PEDIGREE
This breeding should be exceptional with these great dogs in thier pedigrees:
Linebreeding for the progency of Tom vom Haus Pixner and Exe vom Flugfeld
Linebreeding - 5 generations
3 - 4............................................. in V Lewis von Malatesta
4 - 5,5........................................... in SG Mink vom Haus Wittfeld
4 - 5............................................. in Alfa vom Schwarzen Brink
5 - 5............................................. in SG Lord vom Gleisdreieck
5 - 5............................................. in Pütz z Gentu
4 - 4............................................. in Alf vom Kreuzbichl
4 - 4............................................. in Cessy vom Alpenland
5 - 5............................................. in Anuschka von der eisernen Jungfrau
3 - 3............................................. in Dolly vom Leutaschtal
5 - 5............................................. in Ilia vom Vomperjoch
Week two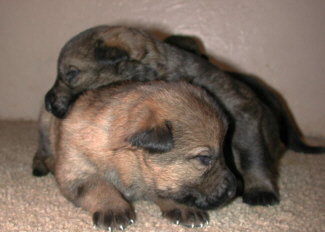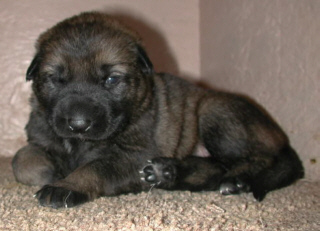 Week three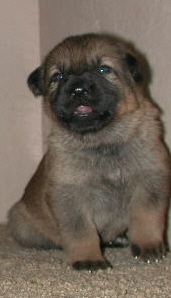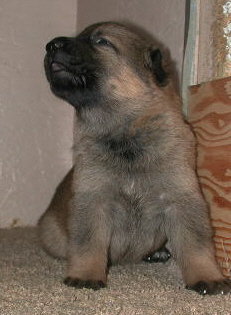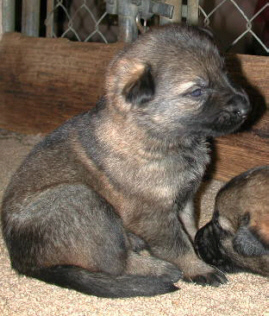 Week four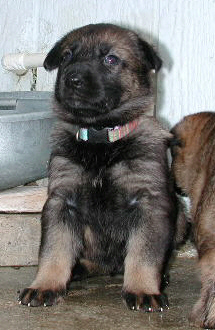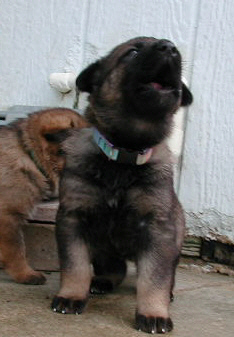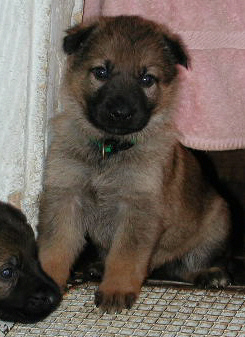 Week five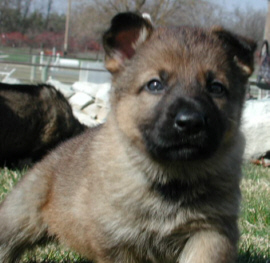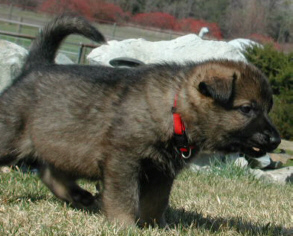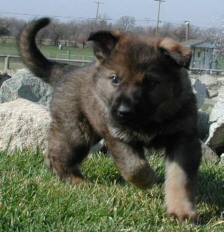 Week six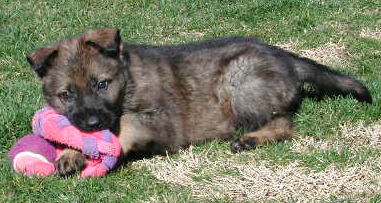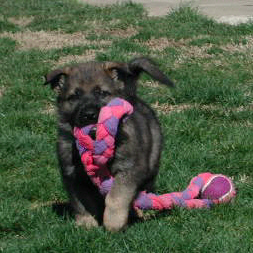 Week seven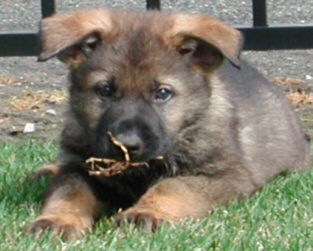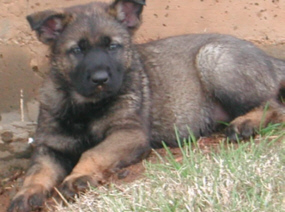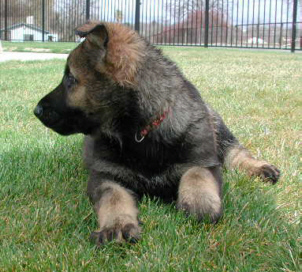 ---
7-26-2011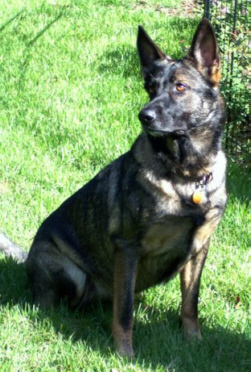 Hello from sunny Florida.
George and I have read of Ella's sister, Terra, and seen her pictures and really enjoy reading about her progress.
We thought you might like to know of her sister who has chosen a different path in life. She lives with a married couple 60 years old and two rescued mongrel dogs, Ranger 9 years old and Ruby who is 18 months, both of whom are half her size. She has never had an obedience lesson but has an amazing range of skills in almost every area of life. For anyone who might be wondering what kind of family pet a Truehaus shepherd can be I would be most pleased to tell them about our Ella.
She is a magnificent 75 pound, sleek, muscled, high-powered athlete with the most graceful and fluid movements made possible by her incredible confirmation. Her courage in every situation is manifested by a complete enthusiasm for any and every possible task and never once showing an ounce of fear or hesitation in any circumstance. But above all is her profound love of children, not just our own but any child she meets anywhere.
So as not to be too verbose, here is a short list of the things we love about Ella.


1. She has never considered leaving my side while not on a leash, not to chase the deer that run by, not to chase a belligerent dog, not to follow a tempting scent while walking in the woods, not while stopping at a rest stop while traveling, not even to chase a squirrel or raccoon while we are in the front yard.

2. She is good to our other two dogs even when she became of age and had to establish herself as the boss. She rules with grace.

3. We meet every evening in a very large field with anywhere from four to twenty dogs and their owners. No fences and every breed and size imaginable( mastiffs to dachunds) are off leash and playing and sometimes arguing. Ella leaves them all alone unless they go for her ball then she is all business. No one now attempts to take her ball. The men compete to through her ball with a chucker just to watch her run the 40 or 50 yards at an all out race and return almost as quickly. They never tire of watching her....she never tires either.

4. She goes regularly with me to the nursing home where my 93 year old friend has lived since Ella was a puppy. She is completely relaxed around all the residents and wheel chairs, visits everyone who wants to say hello, lays quietly for long sessions while I visit and even pulls my friend in her chair to any part of the facility she wants to go. We are headed there as soon as I finish this letter.

5. But her crowning achievement is her relationship with our three grandchildren, 4, 2 and 6 months. She recently spent a week at the lake with them and then ten days with us in FL. Ella always knows where they are, what they are doing, and if they are alright and then makes a judgment as to where she should be. She plays literally for hours with Lilah,4&1/2, in the water, on the dock, in the woods, in and out of the boat, on the golf cart, and Ella always walks right beside Lilah when Lilah is outside unless Ella is chasing a stick Lilah just threw. But most amazing is how Ella obeys Lilah's commands. "Ewwa, stop!" or "Ewwa come" or "Ewwa no!" or "Ewwa, jump in the boat!" is all Ella needs to here and she obeys immediately!! Unbelievable!!
Our two year old,Henry, is into sticks, toy guns and anything that he can plug in and operate... like a vacuum. If he goes in a closet to find a new apparatus Ella is by his side watching his every move. One day Henry pulled down a bunch of trays that came clattering from overhead down around Ella and she never even flinched, just continued to stand with him as he explored.
Our Olivia, 6 months, smiles whenever she sees Ella coming and then she scrunches up her little face for the inevitable lick that Ella gives. Actually that is how she checks all three of them, just a tiny lick on their face.....so tender and gentle.
Ella could be a scripted dog in a movie who is the perfect companion for a busy family. But she is a real life dog in every way. She is truly a dog that one has to see to believe. She is a living testimony to the quality of shepherd that you breed. We didn't teach her, she just knows!!!!! Thank you Jim and Cathy for our dear Ella!

Katherine wing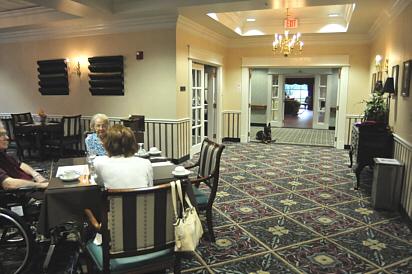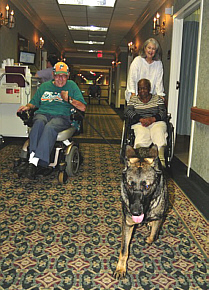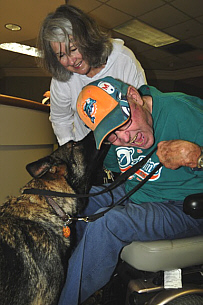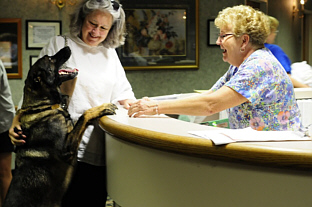 2-3-2008
New Mexico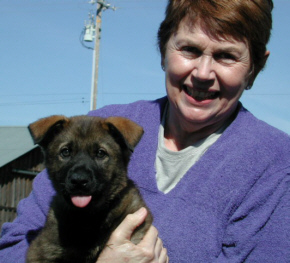 Dear Cindy & Jim,
What a puppy! He has yet to mess anywhere but outside. He is afraid of NOTHING. He has done the bird feeders with Henry, fetched the paper down the driveway, and gone to the new house with us. There are about twenty wooden steps to the tower. Shaka just bounded up and down them.
We are doing sits and downs. He is getting used to a leash. No real problems there at all. Yes, we watched the video - great! He also enjoyed chewing on a dried sweet potato piece. Last night, he woke me once. When I take him out, he tinkles right away and we come right back in. The big dogs woke me twice! He was good during my 2-piano rehearsal yesterday. I'll keep you updated on his progress. I just can't believe how calm and mature he is already. Thanks for a super dog.
Anne
2-3-2008
Florida
Dear Cindy and Jim,
George and I want to update you on ella's progress. She is a very sweet dog. As I am typing this she is laying across my feet and she is never far away from me no matter what I am doing. Our living room is her base of operation with all her toys and her bed since that is where we watch tv and read and converse. She has her special places she likes to lay down in the kitchen when we are in there and under the table when we have our meals but the most amazing to us is how she sleeps at night. We put her in a little play pen next to our bed the first night and she cried so we put her in bed with us. She went right to sleep and slept quietly until we woke up at 6:00. And she has done the same each night since. She was in bed last night from 10:00 until 6:00.
We have a three year old and two eleven year olds who come to visit every day and she greets them with enthusiasm and plays happily. She is still very cautious of the neighbors dogs barking at her but not afraid, she just sits right inside the door and listens. She is very respectful of our little Ranger but watches him carefully and follows him around the yard, she is just so cute. You certainly sent us the perfect little girl for us, we absolutely love her!
Thank you.
Katherine and George
2-3-2008
Shasta Lake, Ca.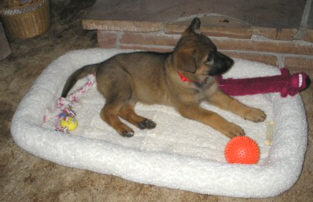 HI JIM AND CINDY:
NIXIE WENT TO HER VET TODAY AND HE LOVED HER! SAID SHE HAS A WONDERFUL PERSONALITY AND IS A VERY HEALTHY PUP...I REALLY DIDN'T EXPECT ANYTHING ELSE.
SHE HAS ALREADY MASTERED THE HAND CHEW, LEASH CHEW, WOOD CHEW, RUG CHEW, BED CHEW AND HAS LEARNED TO AWAKEN ME EVERY MORNING AT 5:57!!! SERIOUSLY..SHE HAS ALREADY MASTERED THE SIT AND THE DOWN. I AM STILL WORKING SOME ON THE DOWN AND STAY, BUT SHE LEARNS SO FAST.. .I CAN'T BELIEVE IT. SHE IS ALREADY SLEEPING ALL NIGHT IN HER CRATE WHICH IS REALLY NICE, BUT SHE IS STILL IFFY ABOUT ASKING TO GO OUTSIDE TO DO HER THING, BUT IT WON'T BE LONG. CINDY, YOU WERE RIGHT WHEN YOU SAID THAT SHE WILL KEEP US BUSY, BUT WE LOVE HER......
BEST REGARDS, BEN
3-29-2008
Oroville, Ca.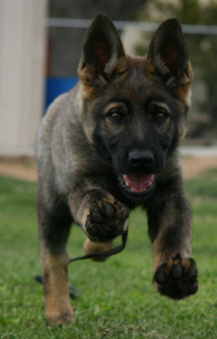 Terra is a real treasure to have. She is such a quick and willing learner. I just hope I can keep up with her. Her confirmation is very beautiful and you can really see she has great breeding lines. I'm looking forward to doing great things with her.
This is Terra on her first trip to the outside world. She isn't scared of anything, but she is very watchful. I am glad I live close enough to your kennels to have your training advice right at hand. I will keep you updated.
Thank you so much for such a wonderful puppy.
Christine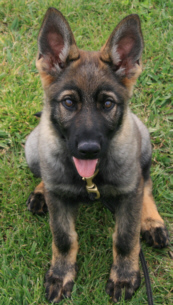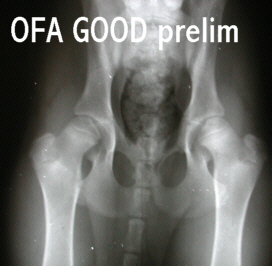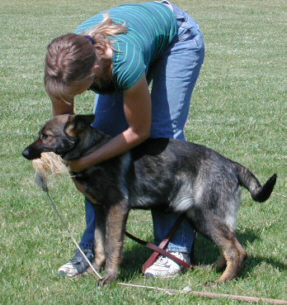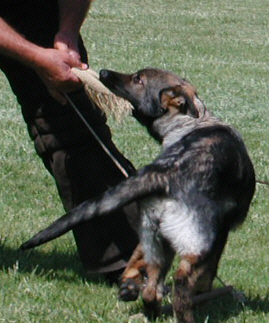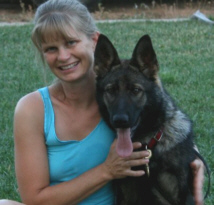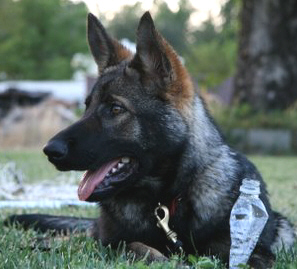 Tarra has been growing up 12-13-2008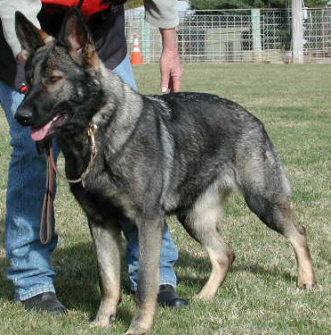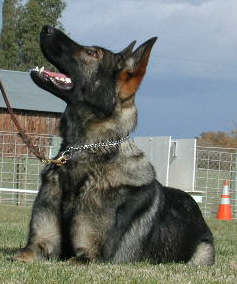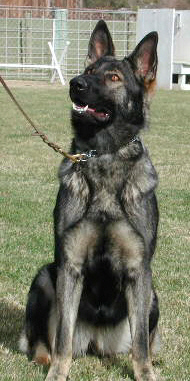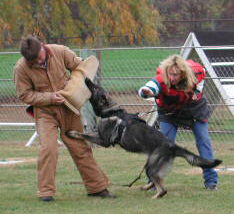 To watch a short video of Tarra
Click here 12-5-08
Click here for first bite 12-5-08

4-29-2009
New Hampshire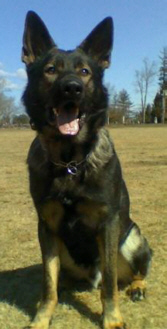 Hi Jim and Cindy,


This is Brett Owens from New Hampshire. I purchased a puppy from your 1-3-2008 liter between tommy and exe. Just wanted to let you guys know "Semper" is doing great. We are have been training with a Schutzhund trainer since he was little an he has been doing great. He has a ton of drive and great attention. I have some pictures attached so you can see how he has grown up. I will send more pictures in the future. Hope all is well and thank you for a great puppy.

Brett Owens









---
HOME
FOR MORE INFORMATION on any of our german shepherd dogs:
530-534-5678
James Reed