German Shepherd Dog
TRUE HAUS KENNELS
TOP QUALITY !

QUALITY ISN'T EXPENSIVE..... IT'S PRICELESS!!


since 1968





BREEDING AND TRAINING GERMAN SHEPHERD DOGS
Exe vom Flugfeld
5-5-2007 this was Exe's first time in an AKC ring. She earned her first leg of her CD title with a 189 1/2 points, second place. She also earned
"HIGH IN TRIAL GERMAN SHEPHERD DOG".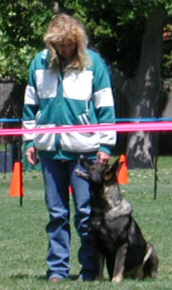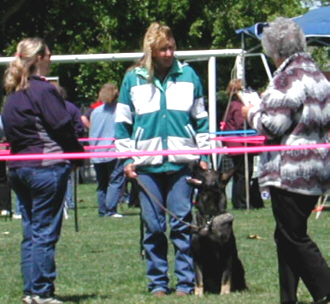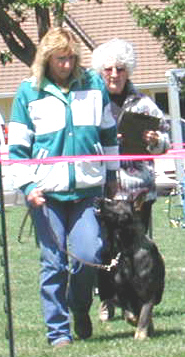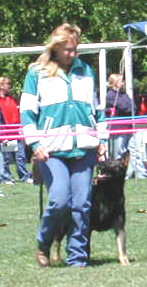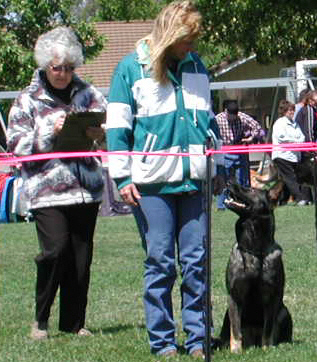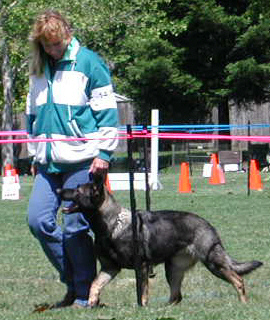 To see Exe in training click on the camera's below:
5-4-2007 tracking

5-6-2007 starting the hold and bark


5-15 and 5-20-2007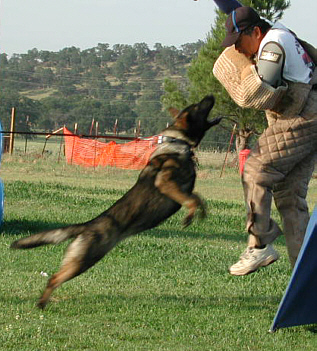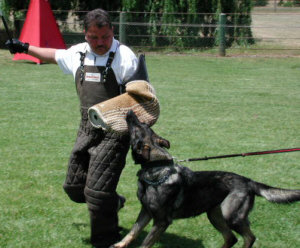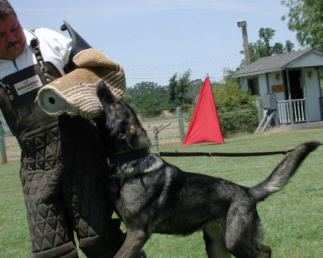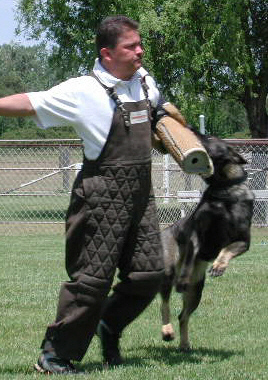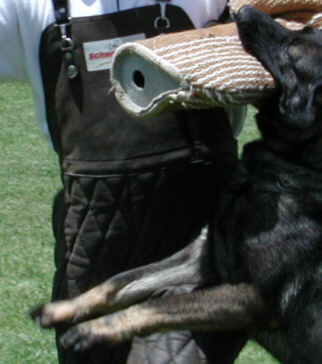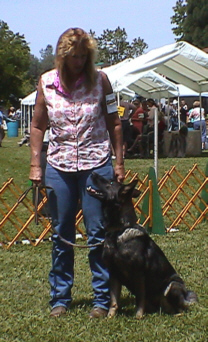 5-27-2007 Exe finished her CD title.
She worked very hard and in one short month we entered three AKC trials and she passed everytime. On Saturday she had a 190 first place out of 8 dogs, and Sunday she earned a 189 1/2 second out of 13 dogs.
She showed me how very much she wanted to please by doing so well wail being half way through her pregnancy. She will be on break now until after her puppies.
3-29-2008
Just one month after her litter has left to thier new homes Exe is back in the show ring.
You can see what she thought of her
High in Trial
ribbon.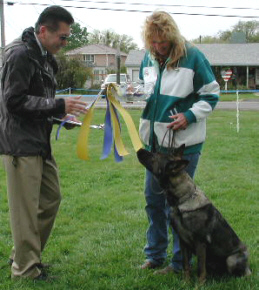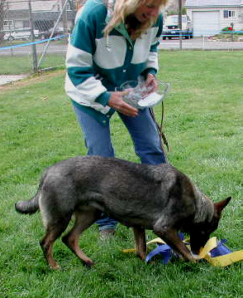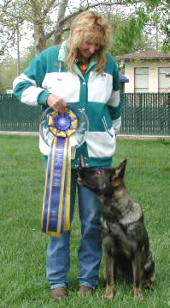 This is Exe's heel patern for her CDX

the flat retrieve

the jump retrieve

the broadjump

HOME
---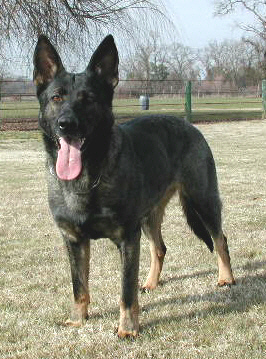 FOR MORE INFORMATION on True Haus Kennels
or any of our german shepherd dogs:
james@truehaus.com
If you are an AOL user you will need to type my email address
james@truehaus.com
and not use the link to email
James Reed
Oroville, Ca
530-534-5678