German Shepherd Dog
TRUE HAUS KENNELS
TOP QUALITY !

QUALITY ISN'T EXPENSIVE..... IT'S PRICELESS!!


since 1968





BREEDING AND TRAINING GERMAN SHEPHERD DOGS
---

This litter has been placed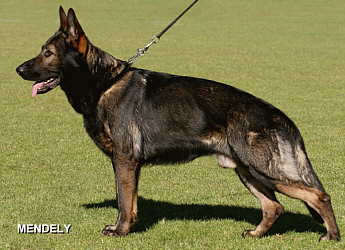 ESKO vom KLAMMECK

IPO3, FO, PD1, P1, P2S CD, CDX
Korklasse 1
IPO3 multiple times with very good scores
tracking 98, obedience 90, protection 94.
hips a normal, elbows normal
DM- normal GS-DM1484/57M-PI
Black Sable
SZ-Nr. 2201554
tattoo-Nr. S-D 6028
AKC # DN30099301
Date of birth 4/10/2007
height 26 inches, weight 95 pounds

Esko is eye-catching to say the very least. Stunning black sable color with a magnificent broad and substantial head with loads of character and wonderful expression. Strong bones with fluid movement. Good overall impression of firmness and strength. Absolutely rock solid temperament with great capacity to handle stress. Can go anywhere, anytime, day or night, totally self-confident and ready for anything. Shows an excellent relationship with his handler in obedience with quick and reliable reactions to the commands. Strong drive in protection demonstrating full, hard grips and intensive guarding in the bark and hold exercise. Launches and hits with full commitment on the long distance courage test. Calm and secure inside the home. We are very fortunate to be able to add him to our kennel.

For more pictures of Esko click here

ESKO'S PEDIGREE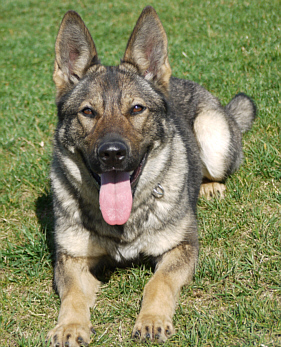 Gina vom Burgereck
FO, P1
AKC# DN36467701, SDA# 13-007-CA
Hips a normal, elbows normal
Date of birth: 4-21-2011
Sable
height 24 inches
weight 60 pounds

Gina has a beautiful head, correct ear set, with a very alert and expression.
Strong body type built for performance, very good angulation and excellent fluid movement. Desire to bond and perform for the handler is extraordinary. Steady temperament with remarkable capacity for learning. Continuously demonstrates well developed desire to please the handler and is highly responsive to the obedience commands. Secure and steady tracking behavior. Highly determined in protection, hits hard with full grips and serious guarding in the out phase. Transitions between aggression and prey drive easily demonstrating a flashy and powerful performance. Gina is always enthusiastic and enjoys working, able to concentrate and focus on task easily.

GINA'S PEDIGREE

To see more pictures of Gina click here

6-1-2014 week three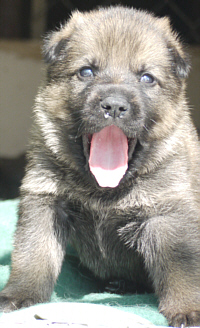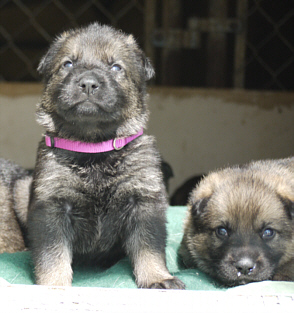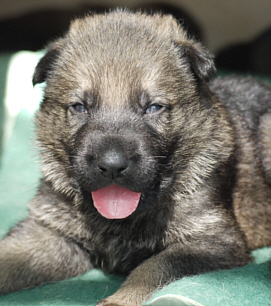 6-9-2014 week four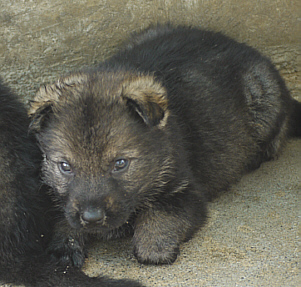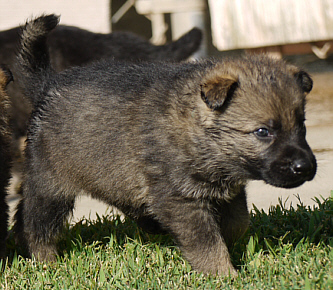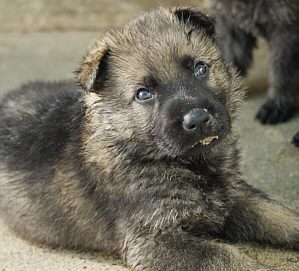 6-16-2014 week five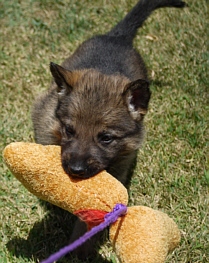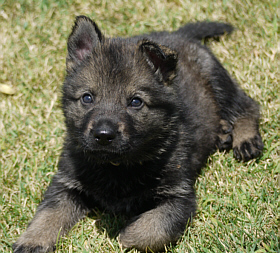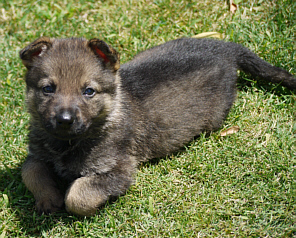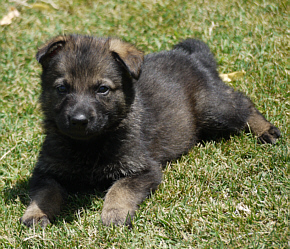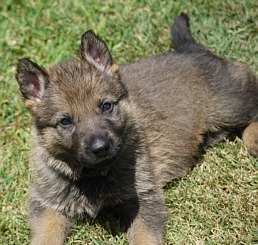 6-22-2014 week six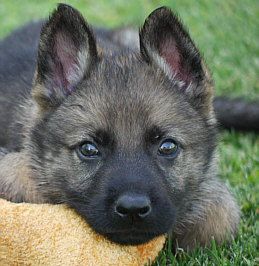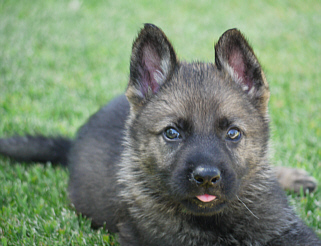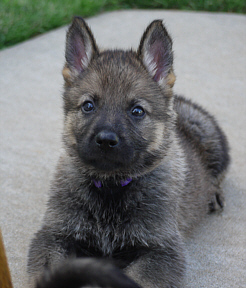 6-29-2014 week seven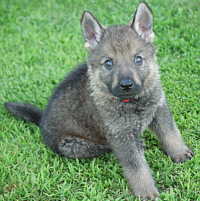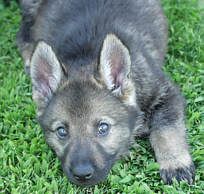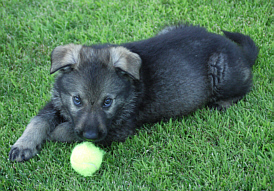 ---

2-4-15
Des Moines, IW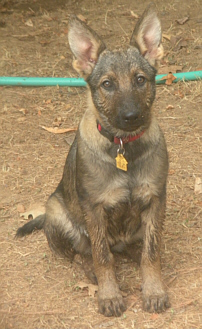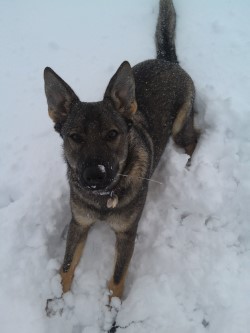 OFA Excelent prelims.
Update 7-27-2016
Hi Cindy and Jim,
We are loving our True Haus dogs! I just returned from a NACSW trial in Wisconsin.
Elsa earned her NW1 title with a first in exteriors, a second in Containers, a pronounced in vehicles, and a First place overall with a combined time of 57.78 seconds.
What a great dog! Since I talked to you last, she has earned her URO1 title, and is only one vehicle leg away from her UKC Novice Nosework title.
She also has 2 AKC Advanced Rally legs. We'll finish those up this fall and go after her NW2 also.
In addition, we continue to train in obedience and are working on open and utility exercises now.
I will train on obedience until I feel she's super solid on attention and will accept the judges touch, then we'll run the obedience titles.
She is so smart and aims to please. Love that dog!
We did her OFA. She is good on hips and normal on elbows. I'm planning on going to the GSD National in Gray Summit, Missouri in October and will do her temperament test, and perhaps some rally.
I wish there was a protection dog trainer in my area. Still looking. The only thing holding my dogs back is that fact that I'm such an amateur!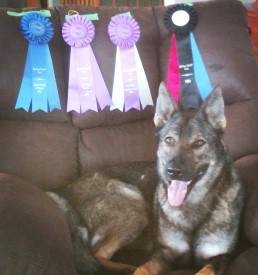 1-27-16
Gardena, CA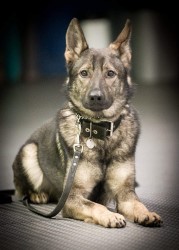 Super friendly around people. I like the relationship I have with him, and when it's time to train he turns the switch and goes to work.
Jerry J Thomas





---
HOME
FOR MORE INFORMATION on any of our german shepherd dogs:
530-534-5678
James Reed