German Shepherd Dog
TRUE HAUS KENNELS
TOP QUALITY !

QUALITY ISN'T EXPENSIVE..... IT'S PRICELESS!!


since 1968





BREEDING AND TRAINING GERMAN SHEPHERD DOGS
---

This litter has been placed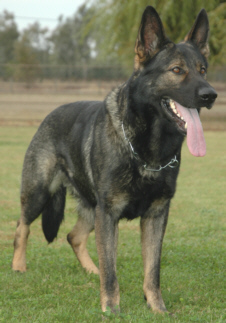 TOM vom HAUS PIXNER
Korklasse 1
OPO3 several times with excelent scores 100,96,94
(OPO is same as IPO)
see score book on home page
Competitor in the WUSV 2005
hips a fast normal, elbows 0/0,
Black Sable
SZ-Nr. 2096643
tattoo-Nr. S-B 6154
AKC # DN12581701
Date of birth 10-28-2001

TOMMY'S PEDIGREE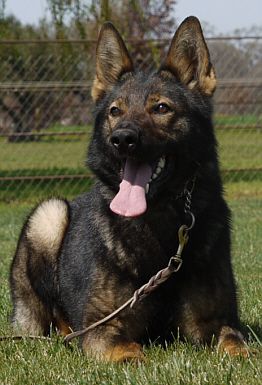 KALLI V. HILDERNISS
SchH BH, CD
Black Sable
N.H.S.B. 2537735
AKC# DN24137701
Tattoo-Nr. e272
hips a normal, elbows normal
Date of birth 3/12/2007
height 24 inches
weight 60 pounds

KALLI'S PEDIGREE








week two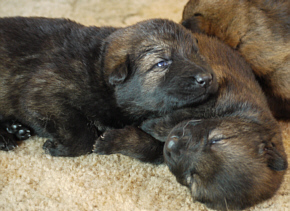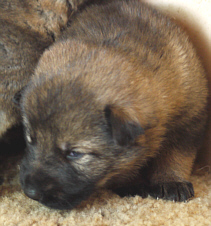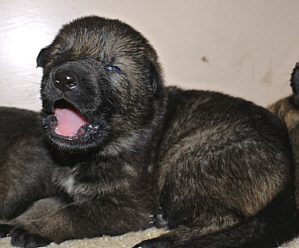 week three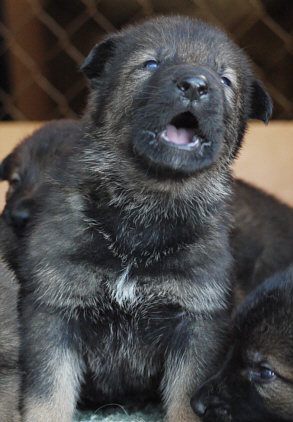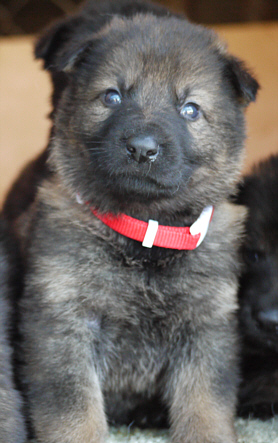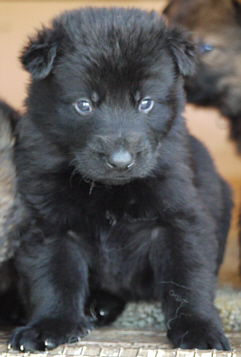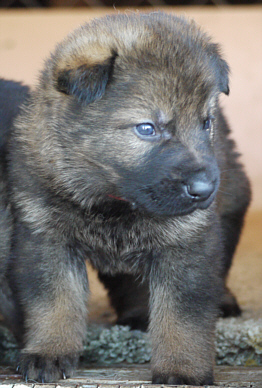 week four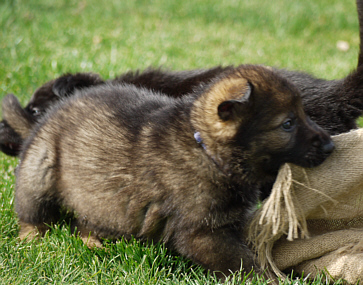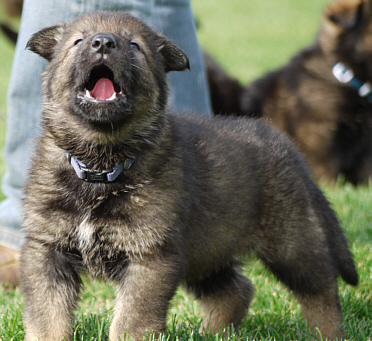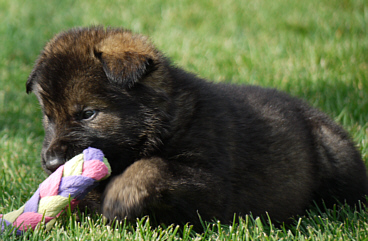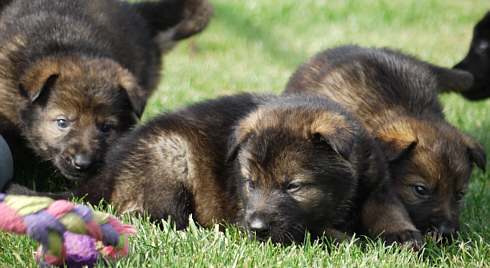 week five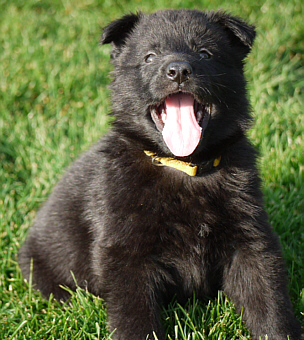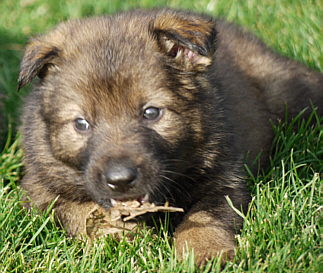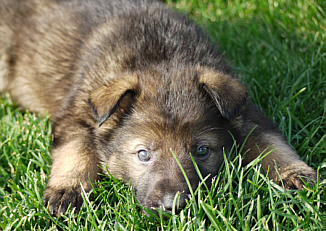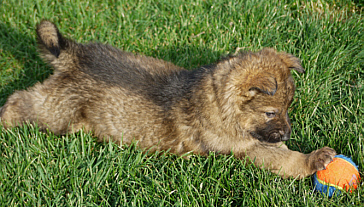 week six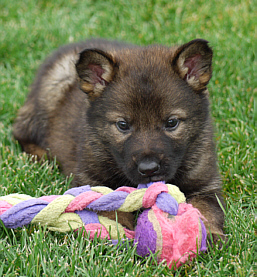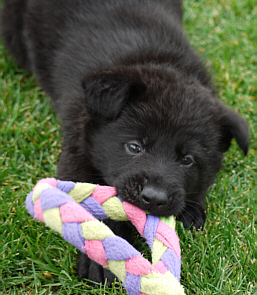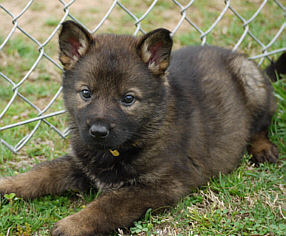 week seven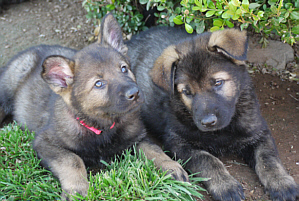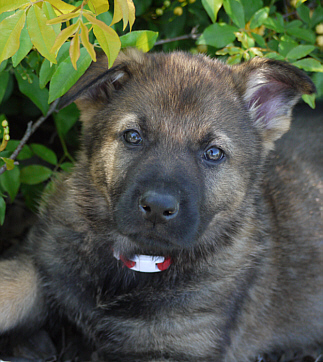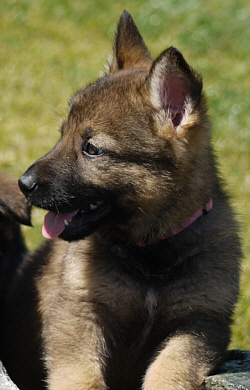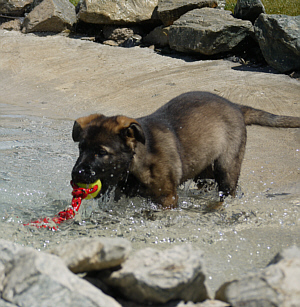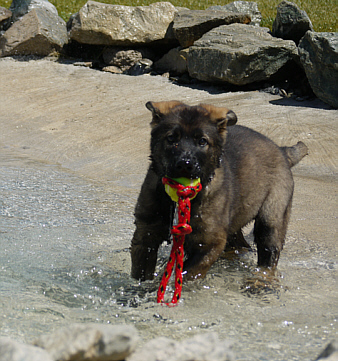 ---
6-20-2010
Cheswick, PA 15024
Kane at 4 months of age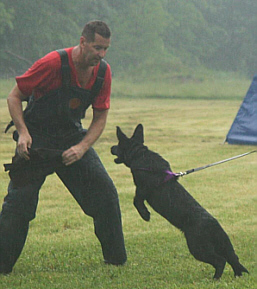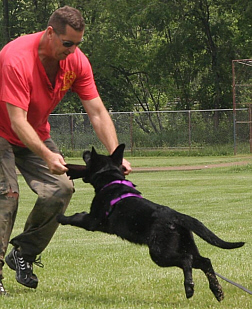 Hi Cindy (and Jim),
My Tommy x Kallie pup is great!
I wanted to tell you that Kane is doing exceptionally well. Everyone in the Schutzhund club is telling me "you got lucky on that one". I happen to feel that I did an excellent job of researching this and finding a great kennel with a great male and two owners of that kennel that saw my needs/goals and matched the perfect puppy to those needs.
Jim and Cindy ---- MANY THANKS!!
Kane is nearly 8 months old now and his obedience and other Schutzhund work is only limited by my time and ability. He's teaching me so much and seemingly having a great time doing it.
Thanks!
Dayton

7-7-2014 Kane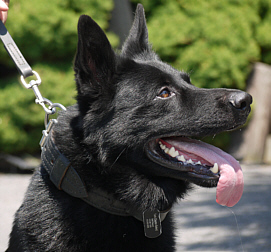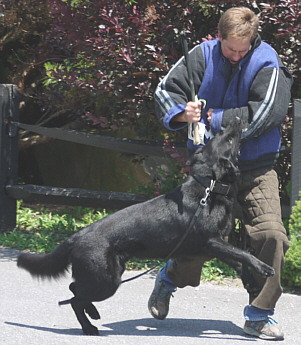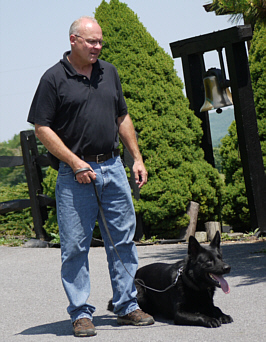 6-20-2010
Asbury, MO. 64832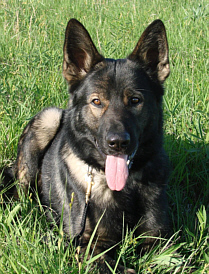 7-22-2010 Ekko received OFA GOOD prelim.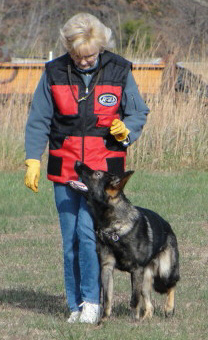 Hello Jim & Cindy,
Just wanted to let you know that I took EKKO to Russ Osburn (maybe you have heard of him) for training evaluation this morning. He loved the dog, the pedigree, the way EKKO responded to everything. He told me to tell you that he is one fine dog! Yes, he is definitely Schutzhund material. We are starting private classes next Tuesday till we are caught up with his class. This should be a very interesting journey for me, the "old" AKC trainer. I will keep you informed of his progress.
Thanks,
Evelyn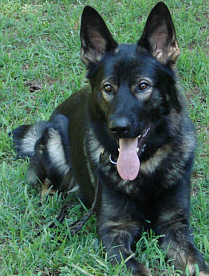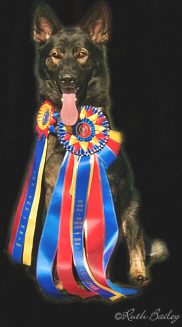 10-2011 Congraudlation to Evelyn and Ekko
JUNGHUND SIEGER SG-1 QUO VADIS EKKO-EKKO VON TRUEHAUS, BH, CGC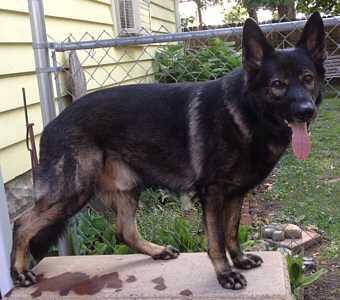 8-20-2010
Chico, Ca.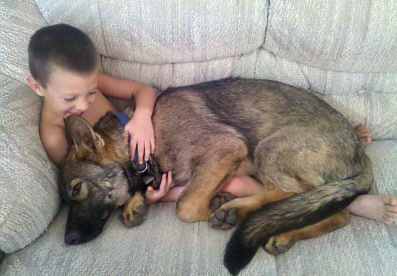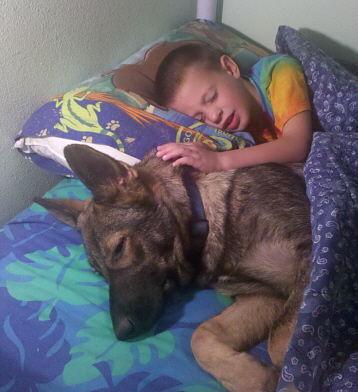 Hi
Josie is doing awesome! She just finished her first heat. She went to Wyatts soccer game last weekend and just laid there the whole time:-) even when some kids tripped over her lol. The pic is from that day. She also went to work with me that morning since I have to teach. She sat in her kennel and slept the whole time. Everyone commented on how beautiful she is. She also made sure everyone pet her during break. Thank you for such an amazing dog! I can't wait to she how she does once we start training more.


Talk soon
Melissa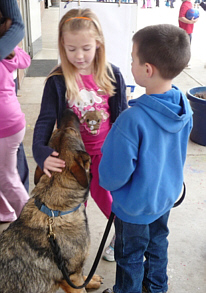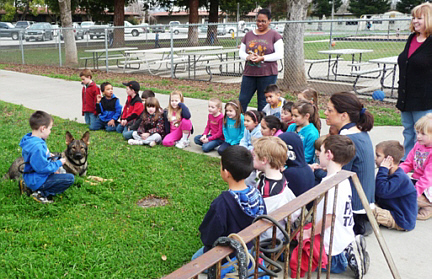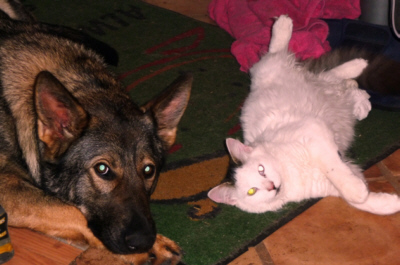 8-25-2011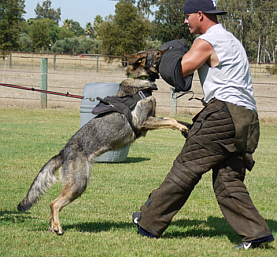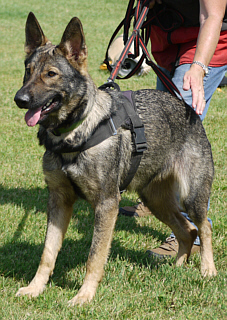 3-15-2011
Canada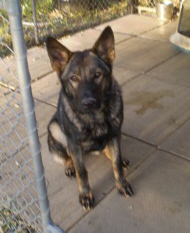 Yara is a blast to work with, her heeling is awesome I get such great attention from her. She is just starting to retrieve over the jump, does the broad jump, down on recalls, hand signals, sits and down in motion and does it all with such speed, she is fast. Loves to retrieve. In the next couple of weeks we start tracking, looking forward to that. I am trying to do a video so you can see her working, I am very happy to have her.

Her favourite thing right now is mouse hunting..... grosssss

Christine Tallieu




---
HOME
FOR MORE INFORMATION on any of our german shepherd dogs:
530-534-5678
James Reed