German Shepherd Dog
TRUE HAUS KENNELS
TOP QUALITY !

QUALITY ISN'T EXPENSIVE..... IT'S PRICELESS!!


since 1968





BREEDING AND TRAINING GERMAN SHEPHERD DOGS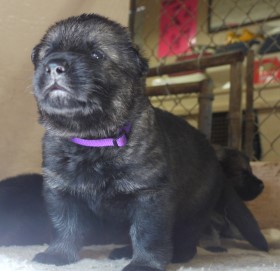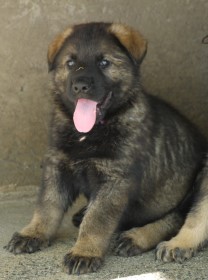 Link
Lincoln vom True Haus
FO, BN, CGC, P1, BH
AKC # DN46083501
hips; OFA Good prelim
Sable
Date of birth: 5-18-2016
Weight: 78 pounds at 1 year
You can find information on Link's sire Back on this page page
here
You can find information on Hanwna, Link's dam on this page
here
We try to raise a puppy for several months from our litters.
This helps with our breeding program for us to see how our puppies are growing and how thier temperment is.
First few weeks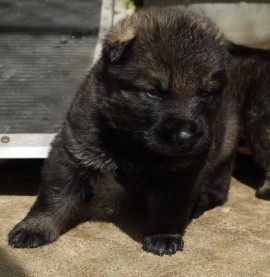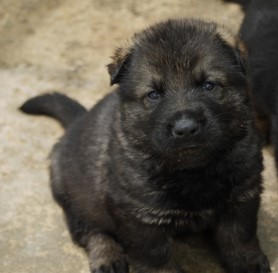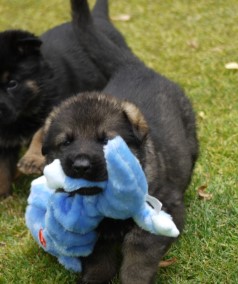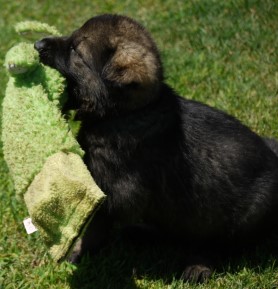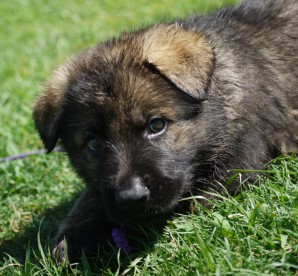 8-7-2016 Link at 11 weeks of age.
Click here for send out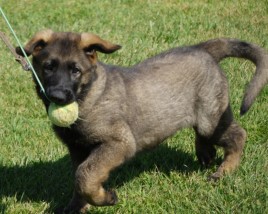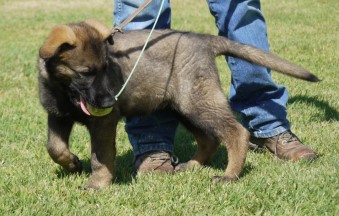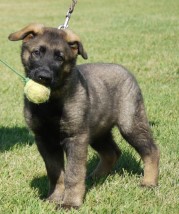 9-4-2016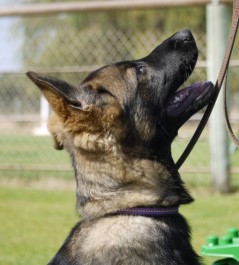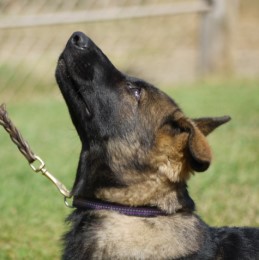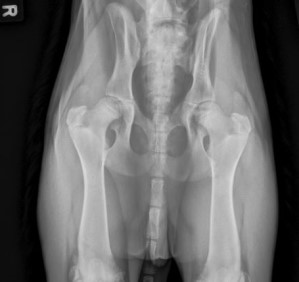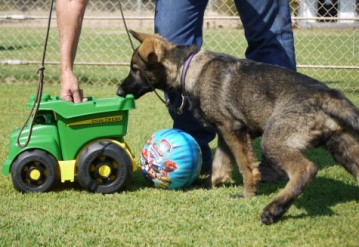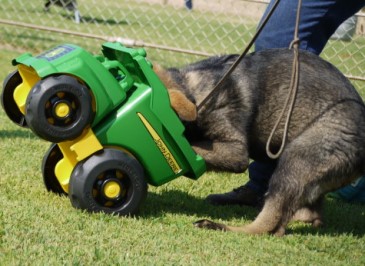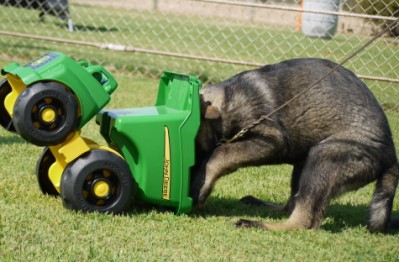 11-10-2016 Link at 5 1/2 months of age.
Click here for OB and Ball Play
11-27-2016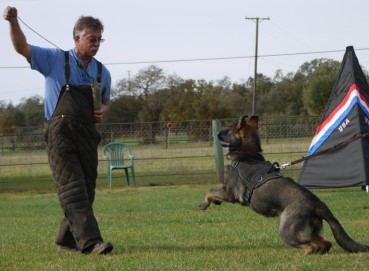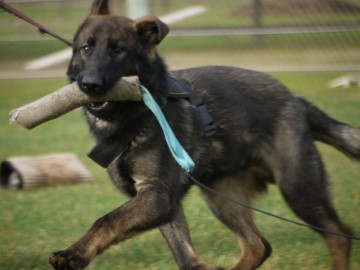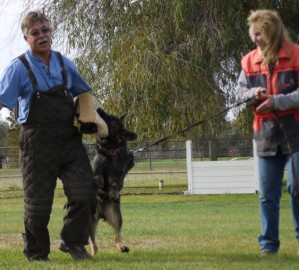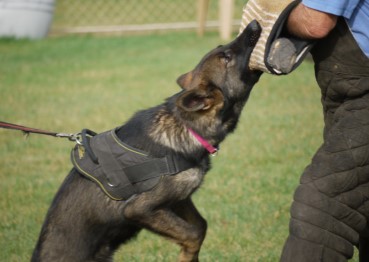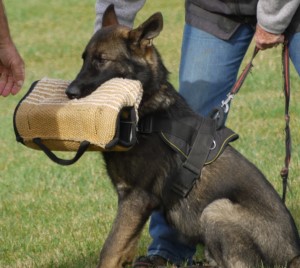 1-14-2017
Click here for puppy tug work
1-29-2017
Click here for puppy tug work
2-5-2017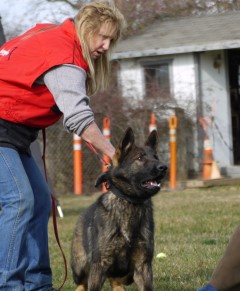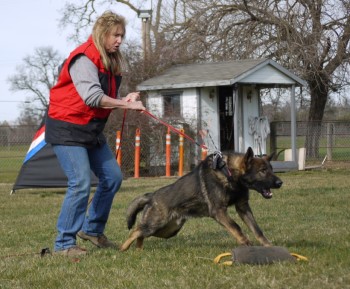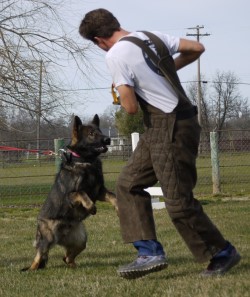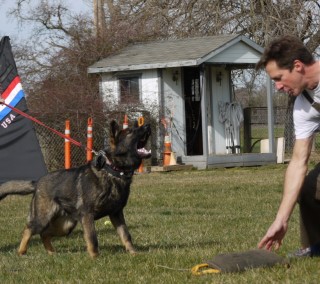 4-2-2017 Link at 10 1/2 months of age has earned his Family Obedience (FO) title with a very nice score of 93.5 and sencod place out of 10 dogs.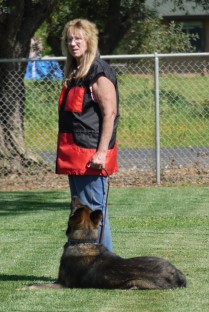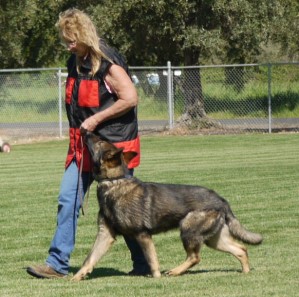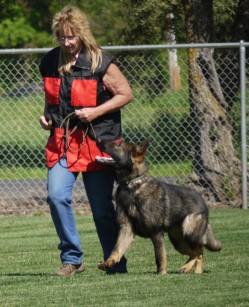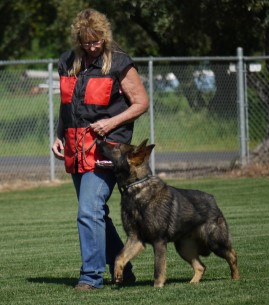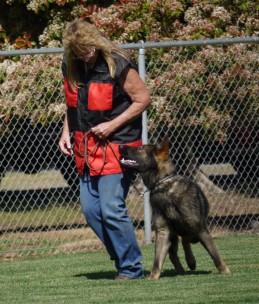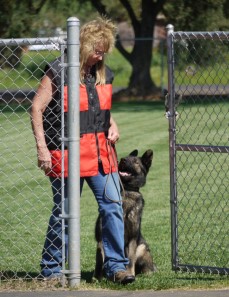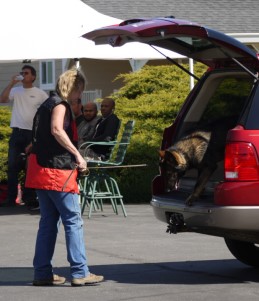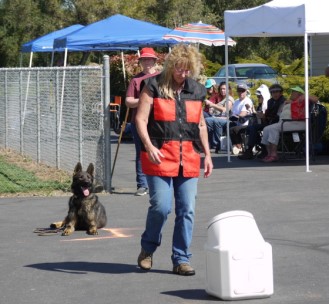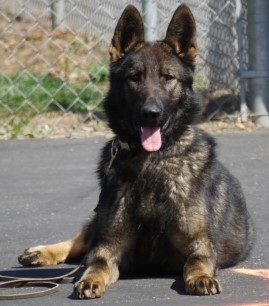 4-15-2017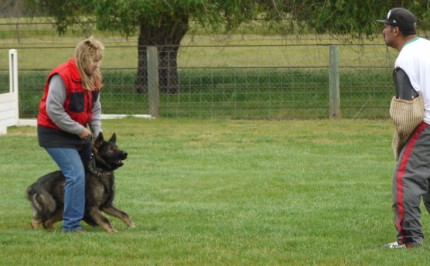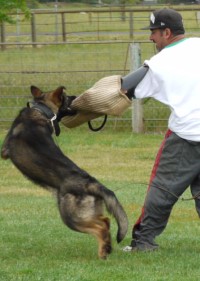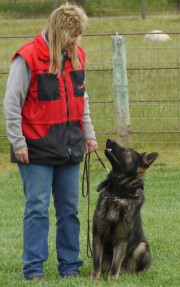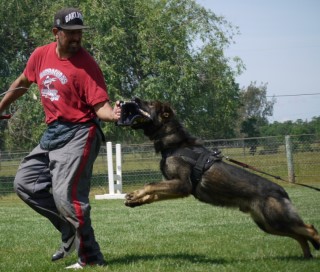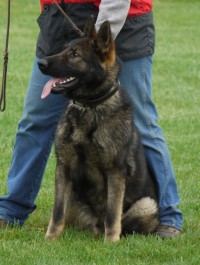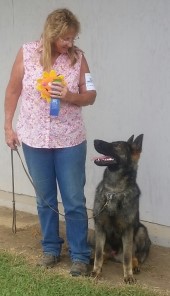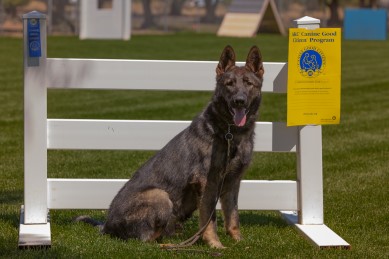 5-13&14-2017
Link went to his first AKC show to work on his Beginner Novice title.
I could not be more proud of how he handled all of the different dogs and distractions.
He earned his first leg with third place and a nice score of 184.
Then he returned the next day to earn his second leg with second place and an excellent score of 196.
Very nice job for a young puppy less than 1 year old.
Click here second day 196
6-1&3-2017
Link has now finished his BN with another nice score of 194 and first place.
That makes three time in the ring three legs and all very nice scores.
7-17-17 Link earned his CGC.
7-18-2017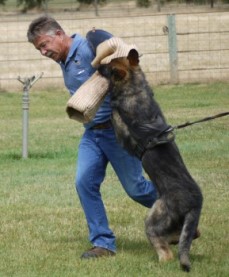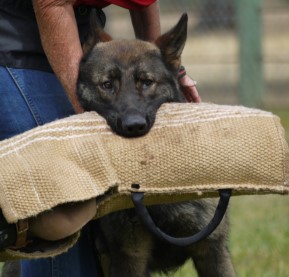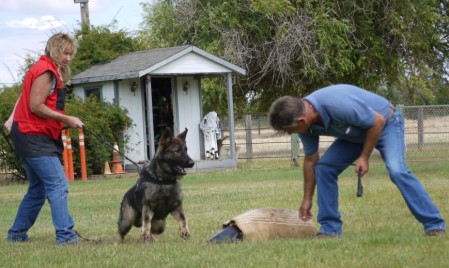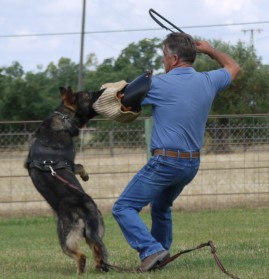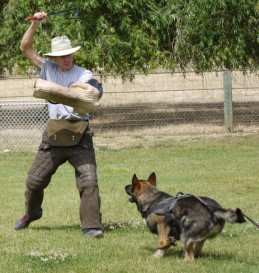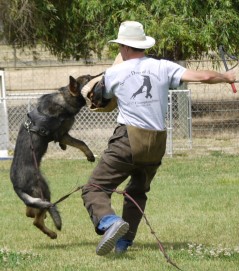 9-10-2017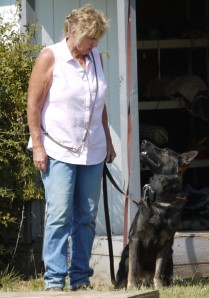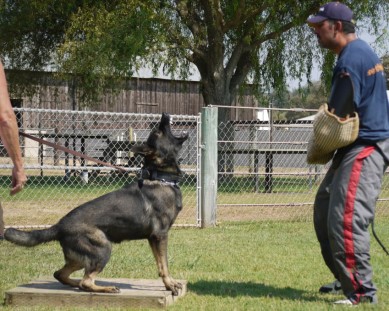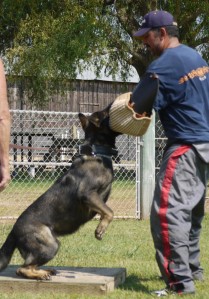 10-15-17 Our granddaughter came to watch training so I asked if she wanted to give Link a try. She was a good sport and took the leash from me.
This show how clear Link's mind is for him the do his job with someone who he dose not know and someone who has not done protection training.
They both did a great job;-)
Link and Dakota
10-21-17 I could not have been happier with Link, his preformance today was exceptional.
He is still a very young dog and he earned his Protection Dog 1 (P1) title with 95.45 in obedience and 93 in protection.
He took first place out of 4 dogs, all of them much older then him.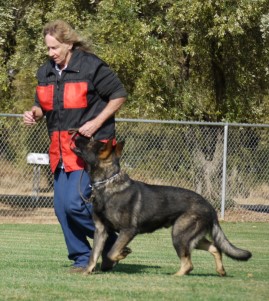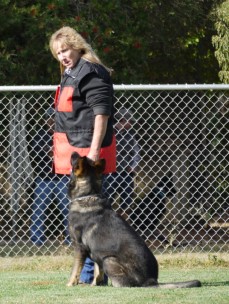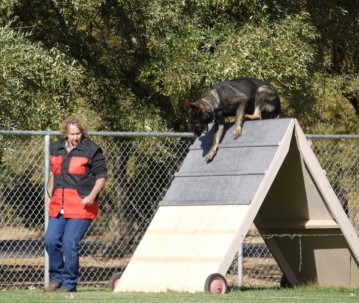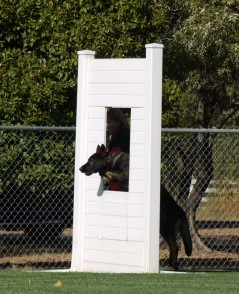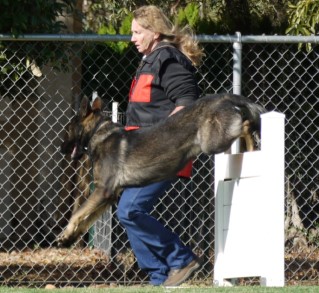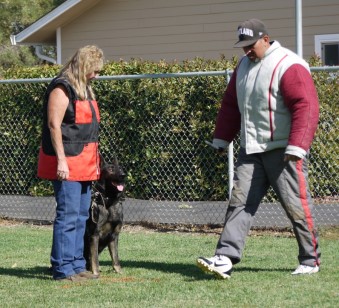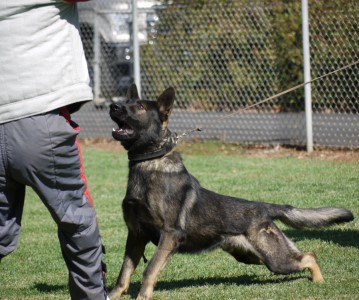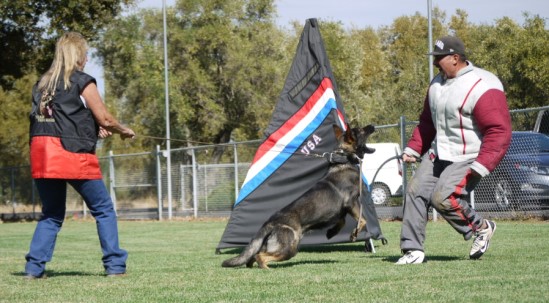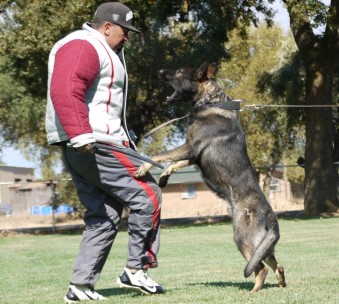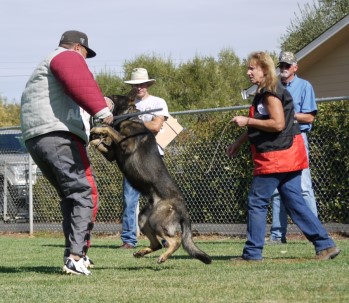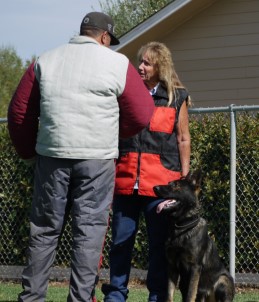 11-4-17 Link and I traveled to Oregon to earn his BH title. He was such a pleasure to be around for his first motel room stay.
He was so quite in his crate we wondered if he was really in there.
He did a nice job on his BH a bit distracted with the new field, but very confident for all of the traffic exercises.
---
FOR MORE INFORMATION on True Haus Kennels
or any of our german shepherd dogs:
james@truehaus.com
James Reed
Oroville, Ca
530-534-5678