German Shepherd Dog
TRUE HAUS KENNELS
TOP QUALITY !

QUALITY ISN'T EXPENSIVE..... IT'S PRICELESS!!


since 1968





BREEDING AND TRAINING GERMAN SHEPHERD DOGS
---



All pups in this litter have been reserved.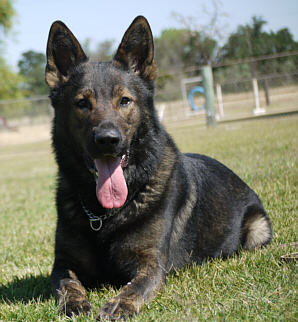 Olex vom True Haus
SchH BH, FO, P1, OB1, CGC
AKC # DN31739702
Avid chip # 074 036 832
OFA GOOD
Date of birth: 8-16-2011
DM- clear
Black Sable
height 26 inches
weight 90 pounds

You can find information on Olex's sire Esko on this page page here
You can find information on Kalli, Olex's dam on this page here

Olex is a carbin copy of his sire Esko.
Stunning black sable color with fantastic pigmentation. A magnificent broad and substantial head with loads of character and wonderful expression. Strong bones and substantial build with fluid movement. Olex, is not easily stressed with well developed desire to please. Calm and steady, social temperament. Shows an excellent relationship with his handler in obedience with quick and reliable reactions to the commands. Strong drive in protection demonstrating full, hard grips. Launches and hits with full commitment on the long distance courage test. Calm and secure inside the home. Top working ability and ready for any challenge.
Great drive for the toy or food, easily switches between the two.

OLEX'S PEDIGREE

For more pictures of Olex click here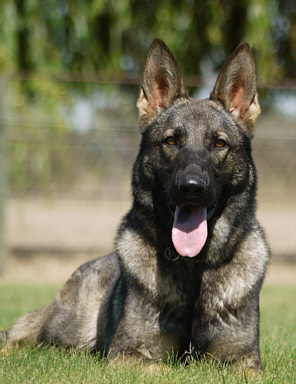 Stella vom True Haus
FO, P1, PD1, PD2, P1S, CGC, CD, GN
AKC# DN26439905
micro chip#050-817-777
OFA fair
DM- carrier GS-DM1471/25F-VPI-CAR
Date of birth: 12-22-2009
Sable
height 24 inches
weight 70 pounds

Stella is one of our puppies we are raising out of
Nick and Odessa.
You can find information on Stella's sire Nick on this page page here
You can find information on
Stella's mom (Odessa) and grandmother (Sankt) on our pastdog page here
Stella is a Tommy grandaughter.
Stella is a large and substantial dark sable. Masculine features, strong bones and broad powerful head with intense expression. Friendly and outgoing disposition, self-confident and secure temperament with pronounced play drive. Shows natural innate desire to learn and perform, with genetic capability to learn quickly. Enjoys the protection work, strikes quickly showing full hard grips on the sleeve.
11-6-2010

To see more pictures of Stella growing up and videos of her working click here

STELLA'S PEDIGREE

8-22-2014 week two.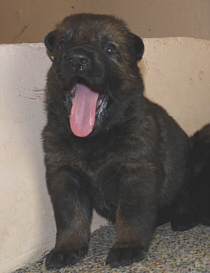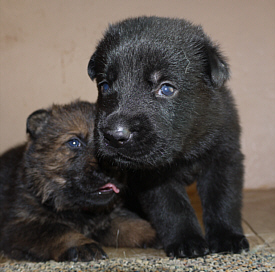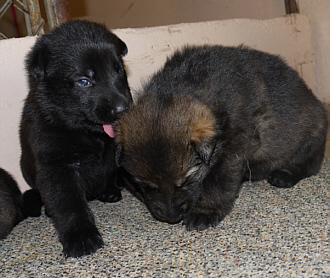 8-25-2014 week three.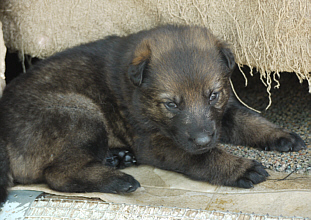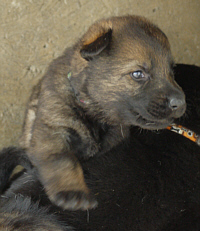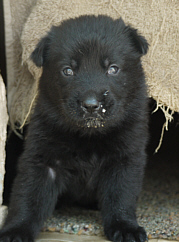 9-1-2014 week Four.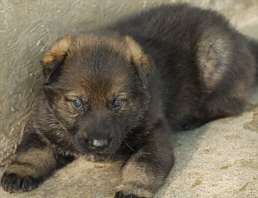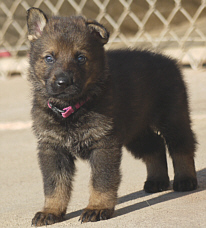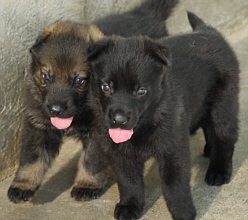 9-8-2014 week Five.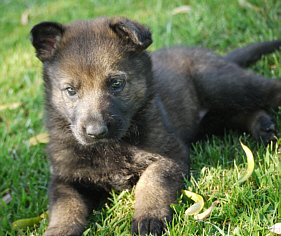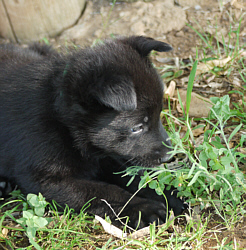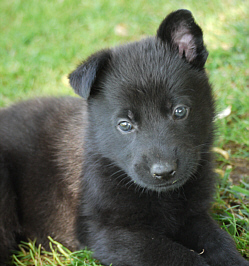 9-16-2014 week Six.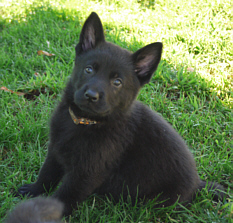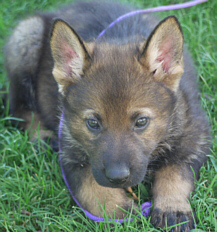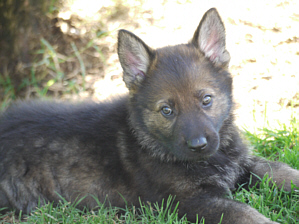 9-22-2014 week Seven.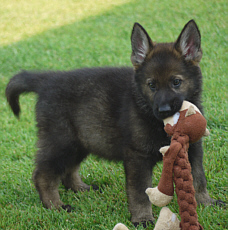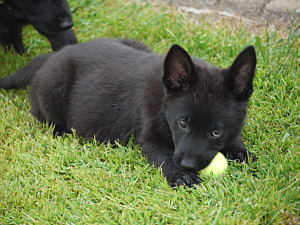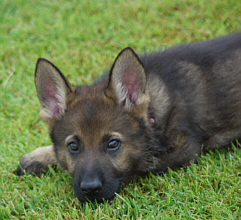 ---
12-11-2014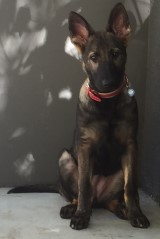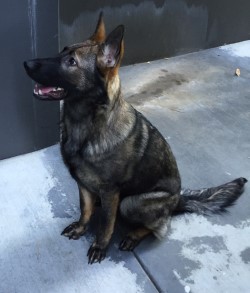 Hi James and Cindy
Hope all is well. We're 5 months away from moving back to Sacramento so we'll be looking into some basic training with you guys soon.
Mattie is in credibly smart, more agile than a cat with a play drive like you would not believe.
You guys weren't kidding when you said they are bred for endurance.
Her favorite toy is a rope tied to a 45lb weight...
Anyway, I figure I'd send you guys some updated pictures. She's a little over 7 months old, 63-64lbs.
Again almost impossible to take pics of her. She's always running around.
Best,
Tim & Eleain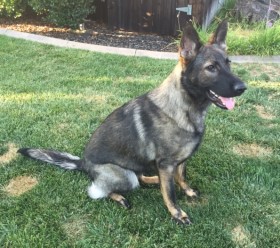 8-1-2016 Hi Cindy,
Just wanted to send some pictures, Matilda (Olex & Stella) turns two today. Wish you guys the best!
Tim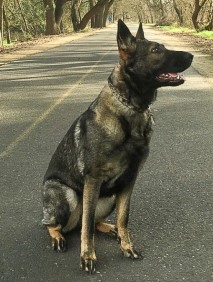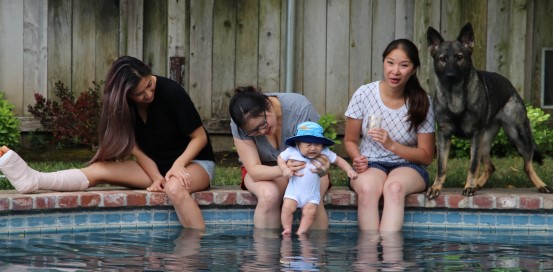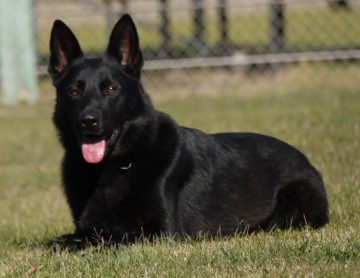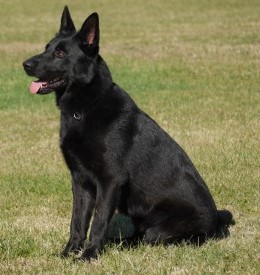 To see more pictures of Buzz growing up and videos of him working click here








---
HOME
FOR MORE INFORMATION on any of our german shepherd dogs:
530-534-5678
James Reed