German Shepherd Dog
TRUE HAUS KENNELS
TOP QUALITY !

QUALITY ISN'T EXPENSIVE..... IT'S PRICELESS!!


since 1968





BREEDING AND TRAINING GERMAN SHEPHERD DOGS
---

This litter has been placed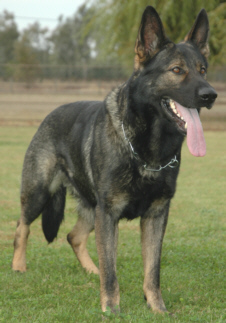 TOM vom HAUS PIXNER
Korklasse 1
OPO3 several times with excelent scores 100,96,94
(OPO is same as IPO)
see score book below
Competitor in the WUSV 2005
hips a fast normal, elbows 0/0,
Black Sable
SZ-Nr. 2096643
tattoo-Nr. S-B 6154
AKC # DN12581701
Date of birth 10-28-2001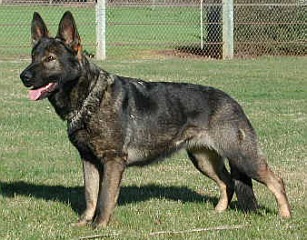 UNY MILVEL
hips a(1/0) elbows 0/0,
Black Sable
CMKU/DS/46752/02/04,
AKC DN08578802
Tattoo-Nr. 88603
Date of birth 9-12-2002
ZM (49-43-50) maximum 50 points at this title,
so she has "excellent" this title,
ZVV1 (99-74-95)












week two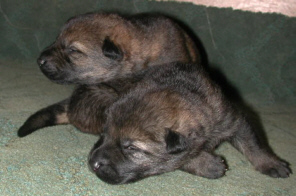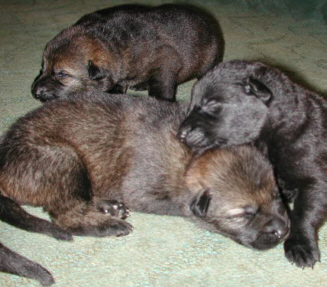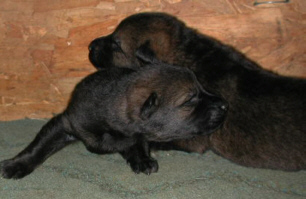 week three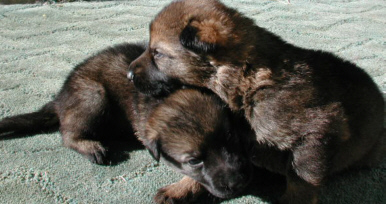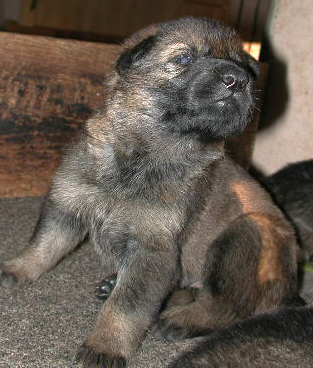 week four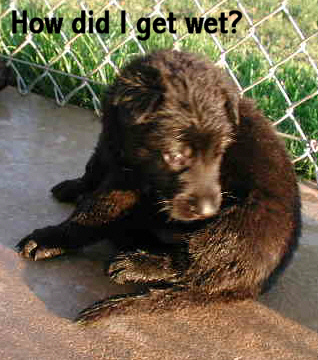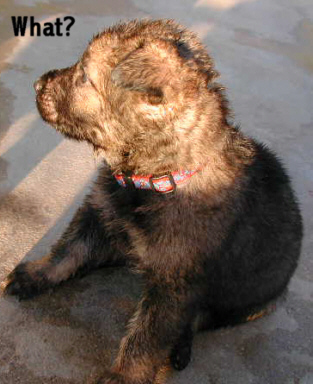 week five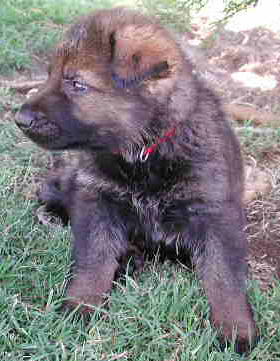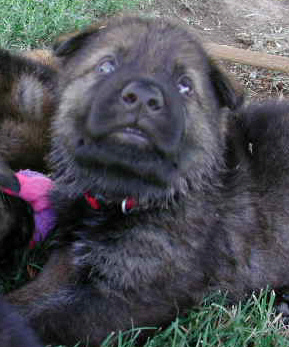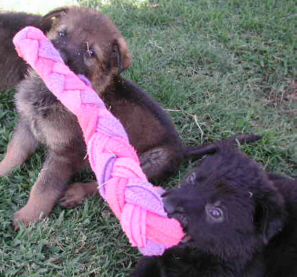 week six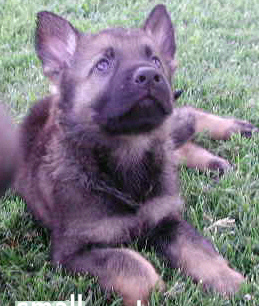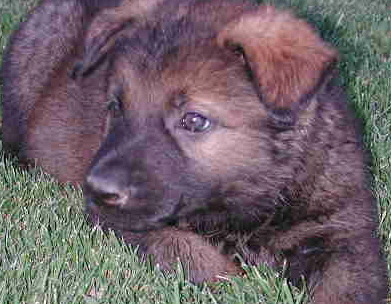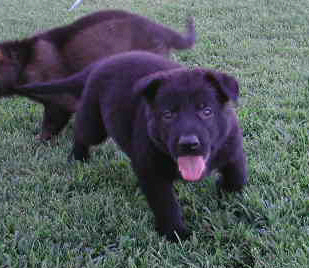 week seven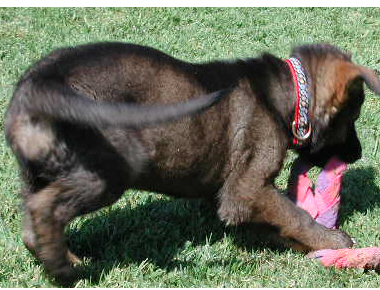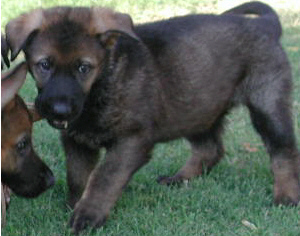 week eight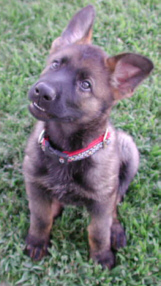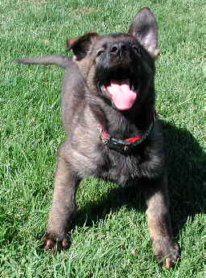 ---

11-7-2007
Bristow, Va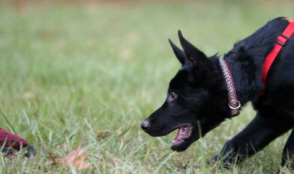 Hi Jim and Cindy,
Just wanted to give you an update on Pyro. He is doing wonderful! I don't even know where to begin. He is about 15 weeks now. He is extremely calm and laid back, unless you put his harness on and its time to work, or something moves. If it moves, he chases it. He is a dream in the house. He has absolutely no fear of anything. He will do the teeter and dog walk with no problems, tunnels, etc.--nothing frightens him. And as it turns out, he may just end up being the police dog I need. He has developed an "edge" about him over the past 2 weeks. When he is being agitated with the tug and it is out of reach, he will bark and growl when the decoy is approaching to get it. He is all business. If he hears something outside at night, he will sit up and announce himself, growling and all. And Pyro is by far the biggest cuddler I've ever had. He must be glued to me at night. (yes, I let several of the dogs sleep in my bed, and he is one of them) His obedience is coming along nicely. He will sitz, platz, blieb, and foos (with a lure of course!) The only small issue I've had lately is his dog aggression. Which I'm not sure of, because I socialize him constantly. I've been hard on him about it and it is slowly resolving itself. All in all he is a great pup, healthy as a horse. I can't wait to see him work months from now. He is going to be a powerhouse. The pictures are from him at 13 weeks. I'll be sure to keep you posted. Thanks a million for him! You can definitely use me for a reference if you need.
Ashley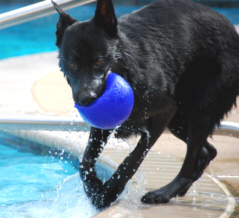 update 6-19-2008
Hey guys-
Here's the big man at 11 months old (at the pool). He goes swimming almost every other day--he's very much a water dog! Pyro continues to amaze me every day with his intelligence. His Schutzhund training is coming along very well. His bite work is flawless--full grips and has plenty of drive to spare. He has no fear of anything: whips, clatter sticks, gunfire. His tracking is coming along...its more like training me at this point. His obedience is amazing. He will be going for his CGC and CD next month. He is already ready to take his BH; has the whole routine down, now we just have to wait for him to turn 15 months. He has a wonderful on/off switch, able to work w/high intensity but then can come right home and snuggle in bed with me. At night he must sleep w/his head on me or on the pillow next to me. I just adore this dog. Last week at the vets he weighed in at 88lbs, and is about 26'' tall. Keep in mind he is VERY lean. Keeping weight on him is so hard, being that he is so active and working constantly. I'm in the process of moving, but would definitely like to have a Tommy/Ziska pup if you do a repeat breeding next year. Its obvious from the testimonials that Tommy is producing some awesome pups. I can't tell you enough--thank you!!!
Ashley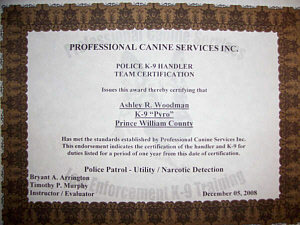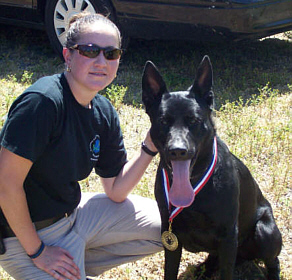 12-5-2008,
Well, here it is!
Here's our official K-9 Certification!! He is the most amazing dog...you guys would be proud! More pics will follow!
Ashley & Pyro



5-20-2009
Well we did it! Ran our first Iron Dog Competition and survived! Py was awesome as usual...we ran the entire course with events in 14 min. He definitely keep me motivated and gave me a little extra "pull" when needed. :) As for the Iron dog, 14 min. is VERY good. We placed 7th out of 40 teams! He really did great. I sure love this dog. Thanks!
Ash
3-25-2011
OFA godd hips and normal elbows.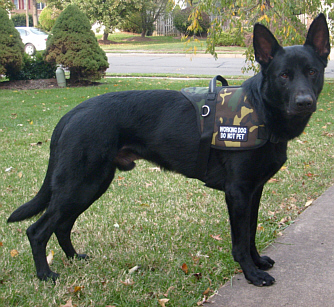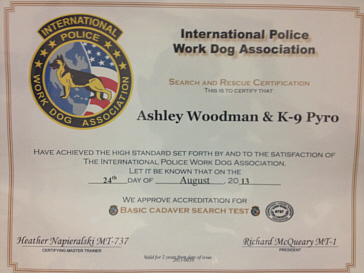 11-17-2007
Gainsville, Ga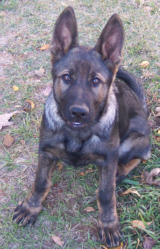 Jim and Cindy,
Don't know if the other e-mail went through so here is another. Miss. Iris von Vietz sends you here best. She is one fantastic little girl and very smart. Here is a of picture of her, we were just playing in the yard. I have to watch her real close when we go to the club and train, because everyone wants to take her home with them.
Thanks so much!
GOD Bless,
David







7-11-2008
San Francisco, Ca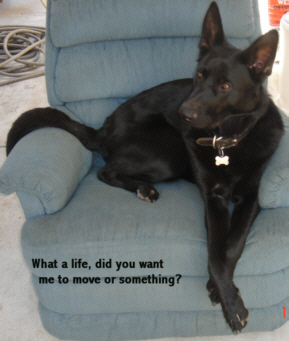 Hello!
We were lucky to purchase Zeus from your Tommy and Uny litter last July. He's almost a year! How time flies!
5-1-2010
Zeus earned his FO family obedience title
Chad and Michelle Schiltz








---
HOME
FOR MORE INFORMATION on any of our german shepherd dogs:
530-534-5678
James Reed