German Shepherd Dog
TRUE HAUS KENNELS
TOP QUALITY !

QUALITY ISN'T EXPENSIVE..... IT'S PRICELESS!!


since 1968





BREEDING AND TRAINING GERMAN SHEPHERD DOGS
---
This litter has been placed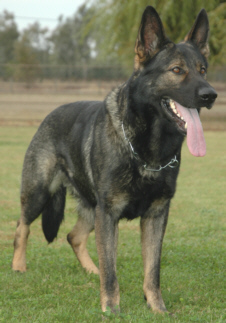 TOM vom HAUS PIXNER

Korklasse 1
OPO3 several times with excelent scores 100,96,94
(OPO is same as IPO)
see score book on home page
Competitor in the WUSV 2005
hips a fast normal, elbows 0/0,
Black Sable
SZ-Nr. 2096643
tattoo-Nr. S-B 6154
AKC # DN12581701
Date of birth 10-28-2001
TOMMY'S PEDIGREE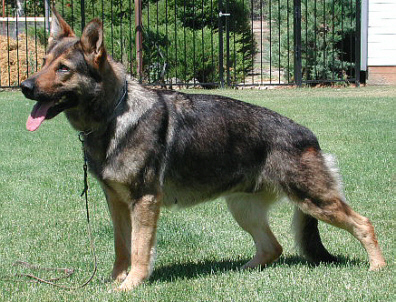 ZISKA vom ELFENSCHLOSS
BH, AD, ScHH1
Korklasse 1
Red Sabel
SZ-Nr. 2132953
AKC #DN18128001
Tattoo-NR. P-F 4331
hips a fast normal,
Date of birth 10-7-2003
height 24 inches
weight 65 pounds
Large and powerful red sable with exceptional development of structure. Substantial with good proportions and heavy bones. Strong broad head with great expression. Excellent top and underline. Friendly and outgoing disposition with good nerve base. Superb temperament. Has pronounced play drive and likes to retrieve the ball.
Well-known West German bloodlines.
Sire is Ellute von der Mohnwiese SchH3 (SG-BSP), going back on Tom van't Leefdaalhof and Orry v. Haus Antverpa
Dam is Maren vom Elfenschlob SchH1, going back on Nachbarschaft and Himmelreich.
ZISKA'S PEDIGREE
For more pictures of Ziska
click here
This is one of our Tommy and Ziska's pups Titto
click here
week two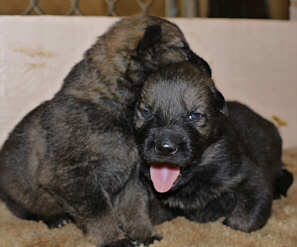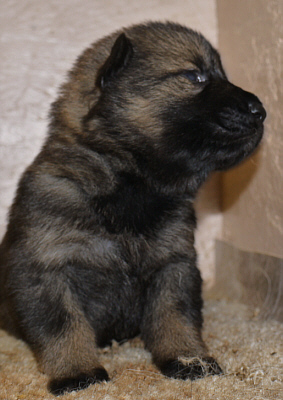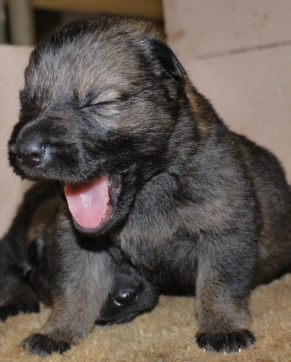 week three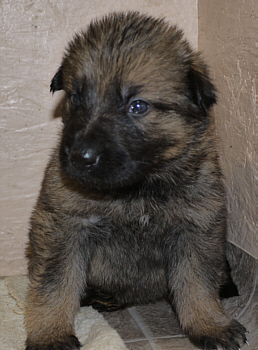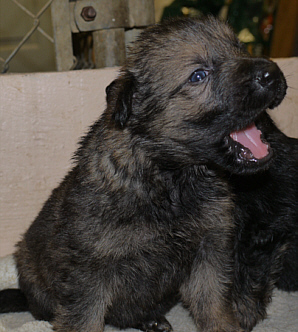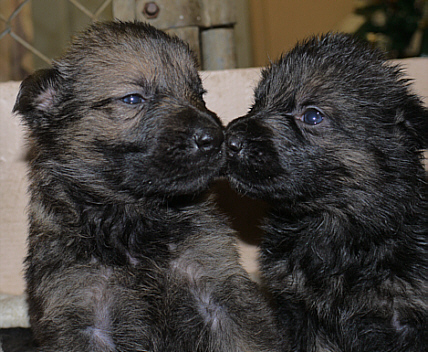 week four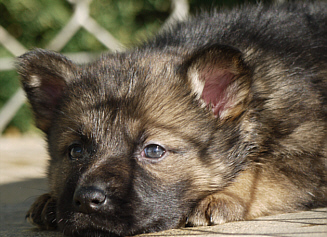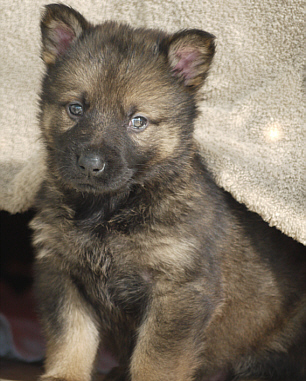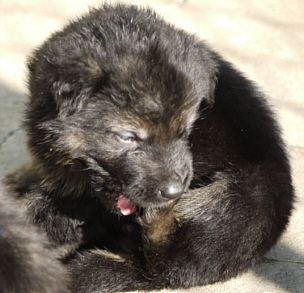 week five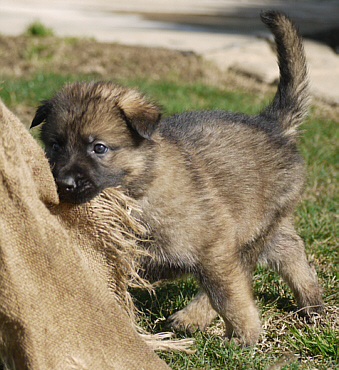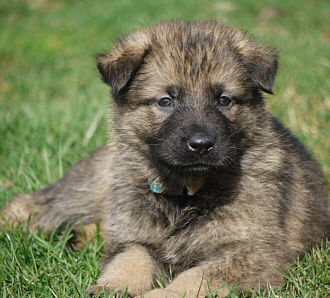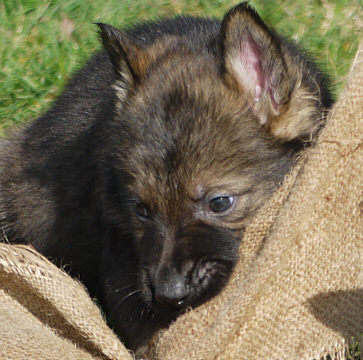 week six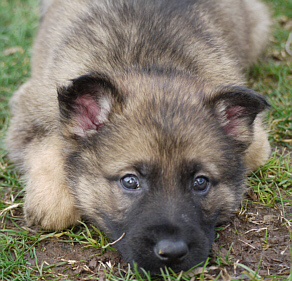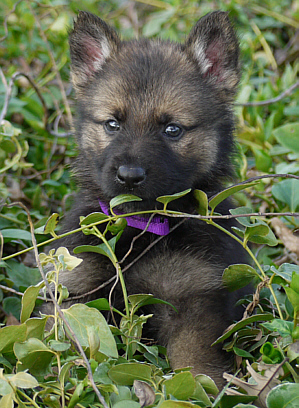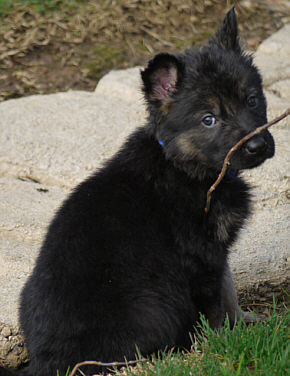 week seven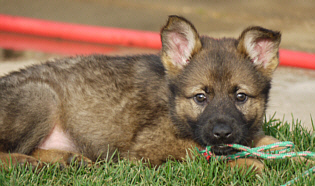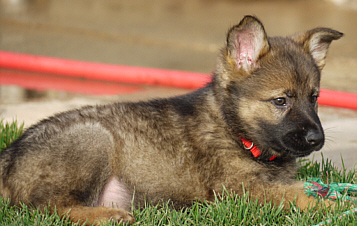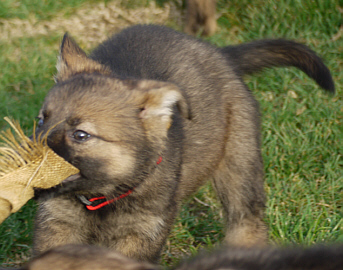 ---
9-12-2010
New Mexico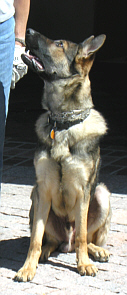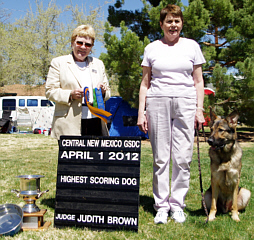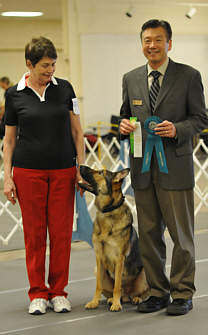 ---
If you just can't get enough puppy pictures, you can see past litters at these links. Aslo CUSTOMER COMMENTS are listed on these pages

Esko & Terra Nick & Terra
Tommy & Fiby
Tommy & Kalli Tommy & Kalli
Esko & Cat Tommy & Cat Tommy & Cat Tommy & Cat
Tommy & Gitta Tommy & Gitta
Nick & OD Karo & OD
Tommy & Cassy
Tommy & Ziska Tommy & Ziska
Tommy & Biene Karo & Biene
Tommy & Exe Tommy & Exe Tommy & Exe Tommy & Exe
Tommy & Alexa
Tommy & Uny Tommy & Uny Tommy & Uny Jake & Uny Eddy & Uny
Kato & Esta
Frankie & Wusi also Kato & Wusi
Kato & Ira Kato & Ira
Tommy & Sankt Marko & Sankt Taggert & Sankt Kato & Sankt

---
HOME
FOR MORE INFORMATION on True Haus Kennels
or any of our german shepherd dogs:
james@truehaus.com
If you are an AOL user you will need to type my email address
james@truehaus.com
and not use the link to email
James Reed
Oroville, Ca
530-534-5678